In this game, you start out as a young man who just went through a traumatic event — you got shut down by your hot teacher when you asked her out on a date. And you're explaining all of this to your school therapist, who happens to be a fox. Your mom, Linda, and two sisters, Sara and Caroline, are so insanely hot that it's amazing you can get anything done at home.
This is your reality. So, what are you going to do about it?
The cool part about Milfy City is — you can have your way with all of these women and many more! There's no beating around the bush with some ladies, while others will tease you and you may have to coax them into showing the goods. The Milfy City game is one of the most popular 3D porn games, so I decided to take an in-depth look.
What I found: Hot sex scenes, engaging story and surprising twists.
Welcome to Milfy City
Milfy City game in a nutshell:
Product category
3D porn game, sex adventure, interactive porn game, family sex game, incest porn game
Genre
Taboo, Teen, Anal sex, Animated, Big ass, Big tits, Blackmail, Male protagonist, Masturbation, MILF, Oral sex
Platform
Windows, Linux, Mac and Android
Maker
ICSTOR
Average session
Depends on playthrough
Languages
English, (Italian, German, French — available through 3rd party websites)
Rating
4.5/5
Technical Specs

OS: Windows XP or newer, Linux, Mac

Processor: Intel Core 2 Duo 2.66 GHz or better

Memory: 2 GB RAM

DirectX: Version 9.0

Storage: 4 GB available space

Sound Card: DirectSound compatible sound card
Pros:
Interactive
Engaging storyline
Lots of hot scenes
Choose the path you take
Secret content
cons:
Buggy
Grammar mistakes in the dialogue
Development is slow and seems to be on a pause at the moment
Examples of Hot Milfy City Scenes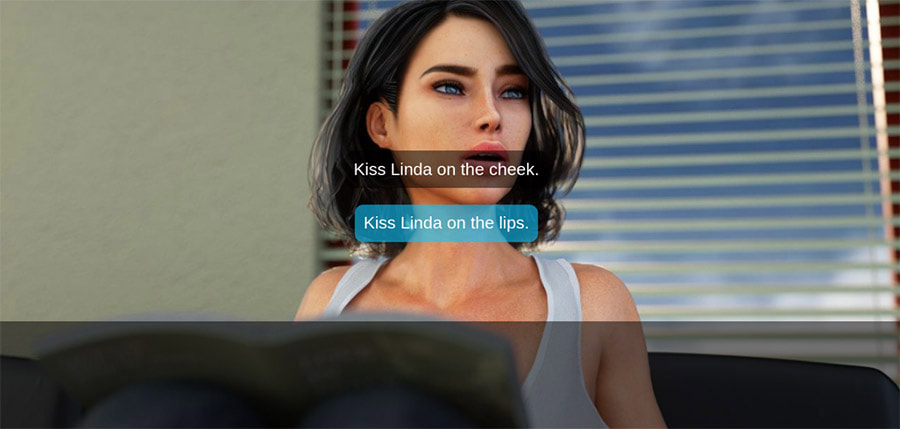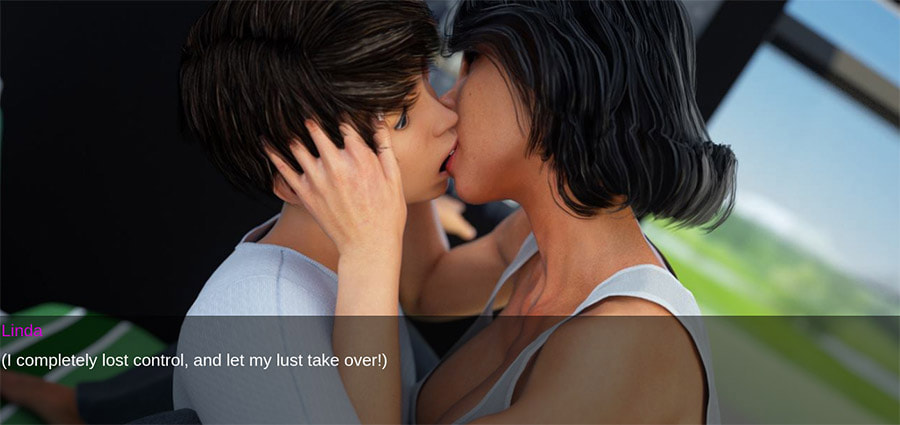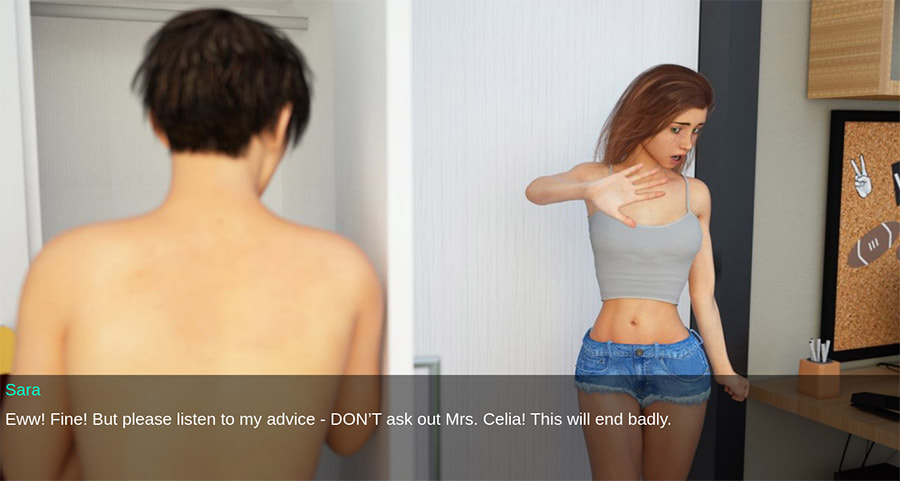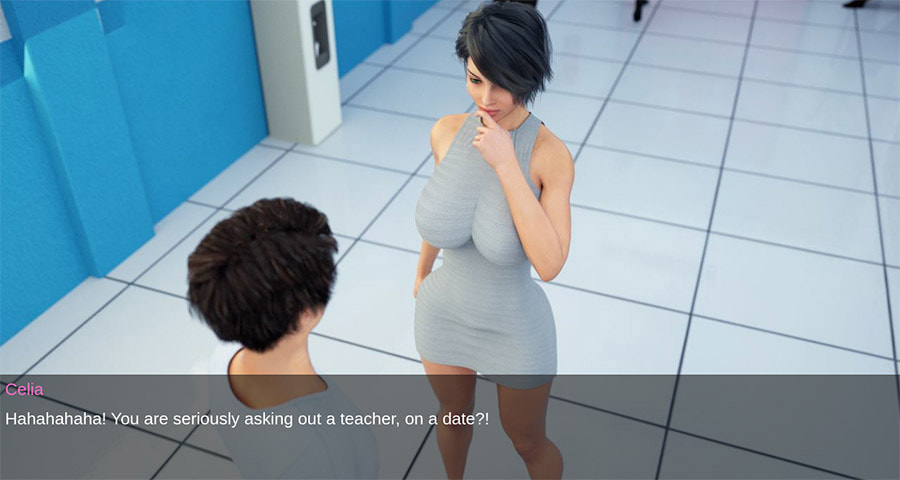 Plot
There's something to be said about confidence. Most people wouldn't be confident, or stupid enough to ask their teacher out. It just so happens that this game starts with you reeling from such an encounter — in the school therapist's office.
So, you get shot down by your hot teacher Mrs Celia. Big deal. On the flip side, your mom, Linda, has the hots for you and is just itching to get her hands all over you. Your two sisters, Sara and Caroline are both hot and bothered as well as all the other sexy teen and MILF chicks that live in your city.
Your story begins with a humiliating event that may scar you for life. But how will it end? Who will come out on top at the end of the day?
The ball's on your side of the court now and only you can decide where to take the story.
Milfy City Characters
As you progress through the game, you'll meet sexy MILFs, classmates, family members and friends.
The five main female protagonists are:
Judy — The school therapist whose sharp wit and logic fit her profession. She's got four years of experience under her belt and has a high attention to detail. Her aim is to help you work through the embarrassing encounter with your teacher, Mrs. Celia. Don't worry, just because she's your therapist doesn't mean you can't give her a pounding.
Celia — Once you see her, you'd wish you had a teacher like her. On the other hand, it would be impossible to concentrate in class — your eyes would be glued to her curves. A bit of a bitch, judging by the fact that she couldn't let you down in a more hushed tone. You'll get your revenge though.
Linda — Your mom. A prime example of what a MILF should be — sexy, sensual and ready to get into some steamy love-making. She'll poke and prod you and she just might get her way. Linda lusts for you and all you have to do is say yes.
Sara — Your hot, nerdy sister that spends her evenings and late nights playing video games. Early on, it's clear that she has a good head on her shoulders, and a nice rack, legs and butt to go along with it.
Caroline — Your sister who's a young entrepreneur with a struggling business. You can win her attention by helping her out, and she'll reward you. In Milfy City, Caroline doesn't like to show her emotions, but is always available to give you a helping hand.
Installation
Milfy City is available for Windows, Linux, Mac (~4 GB) and Android (784MB). To install this on your smartphone, you'll need to enable apk installs from external sources In addition to the installable version, you can play for free online with the ability to save/load your progress. However, please note that the online game is not the full version.
Milfy City latest version 0.6e:
Unpack the .rar archive
Click on Milfy_City.exe in the root directory
Play the game
Free and Paid Services
Milfy City is free but you can support the creator by subscribing to his Patreon. Each membership level gives you cool perks like early access to new game releases, exclusive content and even custom-created images.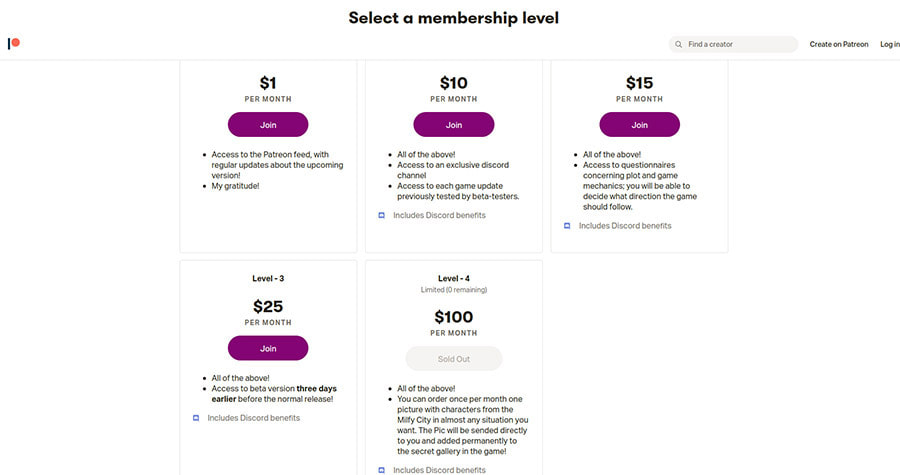 Graphics and Sound
The game consists of storyboard/novel style clickthrough screens, but you choose where you want to take the story. If you like one girl more than another, you can choose to have more interactions with her. A map allows you to move around the city, to school, the sex shop and many other locations. In the intro, Milfy City promises animated sex scenes but it seems I didn't play far enough into the game to see any [They do exist though].
The music in this game is all royalty-free. The soundtrack fits the scenes and even changes mid-scene to create the right tone and feel. As far as I know, there isn't any voice acting or in-game sounds other than music.
Milfy City Gameplay
It ran without a hitch for the time I played and from online reviews, there aren't any complaints about the game not running.
The game is easy to pick up. You simply click the mouse or press enter to move the dialogue along. When given the choice for different actions — like a "what would you choose: A, B or C?" — you can pick whatever you want.
After the intro scenes, you end up in your room, which can be used to skip through to different times of day (by taking a nap or sleeping through to the next day). You can also time skip from the map screen. The map includes locations you can visit and there's no messing around with travelling — you're instantly teleported. Different characters and Milfy City porn scenes are available at different times of day, so if you ever get stuck, try to visit the same location or person at a different time. Frustrated, stuck and don't know what to do next? Check out this walkthrough with Milfy City tips and tricks.
In Milfy City, all sex scenes are freaking hot! Skinny, fit, voluptuous, curvy women galore. What I managed to glimpse impressed us a lot. If you're skeptical and don't know if you want to invest your time in the full version, try out the online version here. Every character in the game is instantly memorable and has their own personality and traits. You'll need money to romance, seduce and seal the deal, so it's important to pay extra attention to each scene (Hint: make sure to search the entire room). To make some quick cash, play the minigame that's on your PC in your bedroom.
Coolest Features
If you Google or Reddit Milfy City — you might get confused by what's included in the game and what's not. Here's a list of the most important features:
Animated sex scenes
Despite the misconceptions and misinformation, there are crazy hot animated sex scenes in Milfy City. If you want spoilers, search for Milfy Way on Pornhub.
Superb 3D rendered images
Each scene was drawn with a voyeuristic aspect. You'll often find yourself staring down your female companion's blouse or up their short skirt.
Dynamic storyline
This game has some reviews saying it's simple, boring and a random clickfest. Having played it, I can safely say those people are wrong. If you're a gamer, you'll appreciate the small details, dynamics and dialogue.
Visit Site
Conclusion
The good news: Milfy City is a very addicting game. And be warned, this isn't just a visual novel that you click through to get to the juicy bits. You have to pay attention to the dialogue to figure out where to go next to progress the story. The quality of this game was what really caught our eye — the characters are stunning!
The bad news: It seems that the creator, ICSTOR, is on a hiatus from the Milfy City sex game project and is currently working on something else.
However, there's still hope that the game will see a full release and maybe even a Milfy City 2. But in the meantime, there are mods, patches (like the Milfy City incest patch) and secret scenes to keep you busy. I highly recommend you try this game out if you're into high-quality 3D rendered porn games with an engaging storyline.
FAQ
There's an unofficial port of the game for Android you can find here but I was unable to get it to work
Does the Milfy City porn game have a Linux/Mac version?
Yes, there are versions for both OSs available here
How good are Milfy City sex scenes?
High-quality 3D rendered images and animates scenes. A variety of genres for every liking
Is there a Milfy City Reddit page?
The game developer, ICSTOR, has his own Reddit page where you can find tips and ask questions if you're stuck.