Innocent Witches Review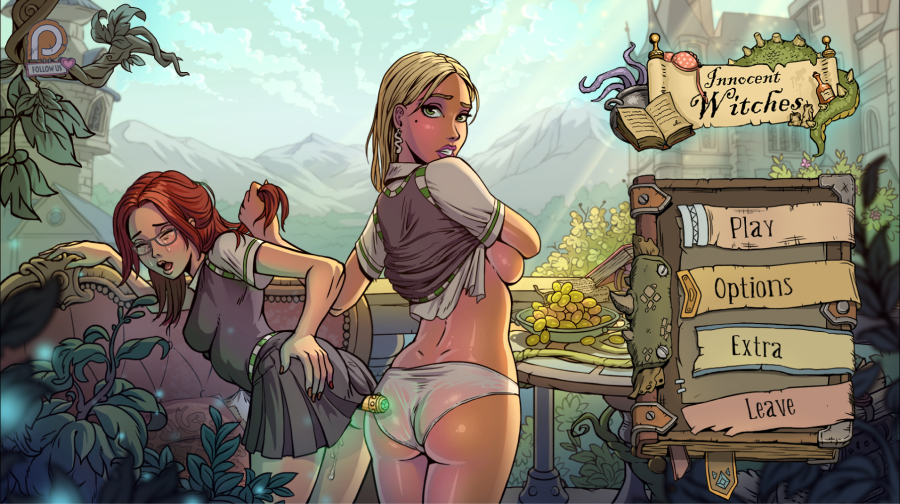 by WizzLust
4.9/5
Visit Site
Lumos!
Homenum Revelio!
Orgasmus Maximus!
Our deepest Harry Potter fanboy fantasies couldn't have dreamed up a better game than this one. It combines hot witches, complex puzzles, original game mechanics and a rich storyline full of surprises. Available for Windows, Mac, Linux and Android — this game is perfect for on-the-go play as well as a magical evening alone.
The story begins in Azkaban prison, where the Minister for Magic and a prisoner by the name of Salazar Riddle Black meet. A captivating adventure awaits, full of twists, turns, risks and oh so much more!
In this review, we'll show you what the Innocent Witches adult game is all about,
Innocent Witches game in a nutshell:
Product category
sex adventure, sex simulator, puzzle porn game, nude sex game, interactive porn game, quest porn game, erotic game, teen porn game, fetish game
Genre
milf, voyeurism, masturbation, anal
Platform
Windows, Mac, Linux, Android
Maker
Sad Crab Company
Average session
3-4 hours
Languages
English, Russian
Rating
4.9/5
Technical Specs
OS: Windows 7 and higher
CPU: 2.5 GHz
RAM: 4 GB
GPU: with 1024 MB of video memory
DirectX: 9.0 c
HDD: 1 GB of free space
Sound card: DirectX compatible
Pros:
Parodies the Harry Potter world
Deep storyline
Puzzles and mini-games
Game mechanics
Hot sex scenes
Extremely helpful user interface
Cons:
Visual novel games aren't everyone's cup of tea
Short but sweet (new content is being added though)
Can be a little tedious
Plot
The game begins at Azkaban prison, where we learn that the main protagonist, who you play as, Salazar Riddle Black, is being held prisoner. While it's unclear why, the Minister for Magic and a female auror named Xandria start asking lots of questions. During the short exchange, we learn that your new name is Lord Rattlesnake, but you used to go by Marcus Redblack. It seems you changed your original name because your father, Tom Riddle, abandoned you. So, this identity crisis has a dark origin.
Your memory is fuzzy (memory charm maybe?) so the Minister sets up a pensieve, a magical object used to review memories. After diving into the first memory, you're taken back to when you arrived at Hogwarts to take the position of Head Medicus in place of the late Madam Pomphrey. The events surrounding your appointment as Head Medicus and Dumbledore's departure will be full of twists, so spoilers aside, if you want to know more, you'll have to play the game.
Innocent Witches Characters
You play as Salazar Riddle Black aka Marcus Redblack aka Lord Rattlesnake. Your father, Tom Riddle, abandons you in your first year at Hogwarts for being assigned to Ravenclaw house. Yeah, imagine your dad in real life disowning you for that.
After finishing Hogwarts, you take medical courses to become a sharp medical professional. That's when you change your name to Marcus Redblack to purge your father's name from your identity. However, unlike the original HP series, your dad isn't an evil overlord and yes, he's still alive. You'll have to battle your past demons, remember everything that happened during the beginning of your tenure and figure out how you got to be in Azkaban prison with the new name of Lord Rattlesnake.
Most characters will be familiar to you if you know the HP series — Dumbledore, Snape, McGonogall, Flitwick, Hagrid, Harry Potter, Luna Lovegood and more. Granted, they all have significantly different personalities than the original characters. You still get to do magic with wands and because the Innocent Witches porn game is a parody of HP, you can do some pretty weird stuff with magic.
Installation
The game is currently available for Windows, Mac, Linux and Android. To play, all you have to do is download the archive (instructions below), unpack it and click on the Innocent Witches.exe file. No installation required. All versions are ~800 MB.
To play the Android version you first need to allow app install through third party apks. After you go through the settings and allow third party installs, you can install the apk file.
How to download from the official Sad Crab Company site: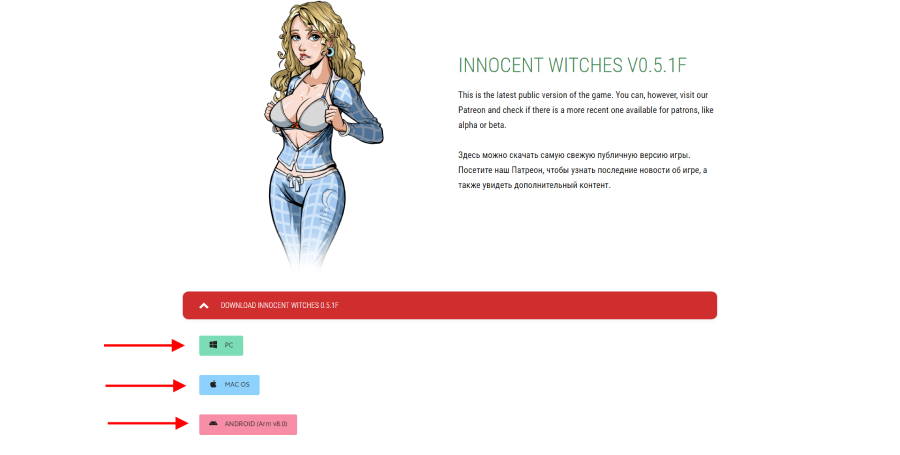 How to download for free on Itch.io: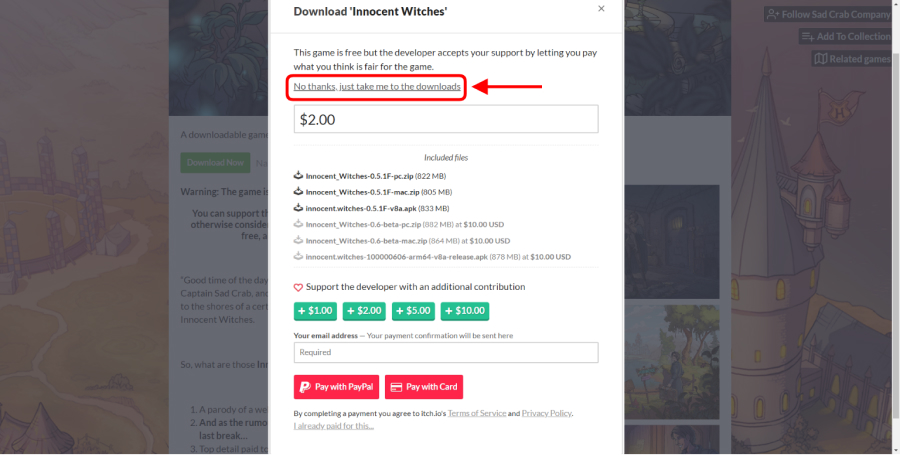 After downloading, unzip the archive and click Innocent Witches.exe to play.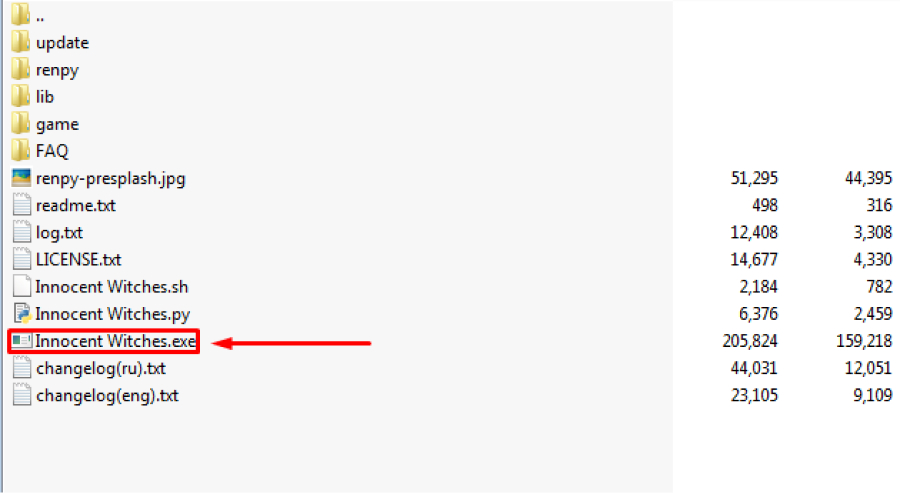 Free and Paid Services
There's a free and paid version. The difference is the free version is the public release and the paid version (sponsorship on Patreon or Itch.io) gives you access to the latest beta of the game. Patreon subscriptions range from $1-$100 bucks and include perks like early alpha and beta access, concept art and much more, depending on the membership level.
Graphics and Sound
Innocent Witches runs on the Ren'Py engine — used by thousands of developers to create visual novel games. You can find more games that run on Ren'Py here. The illustrations are beautiful. They really take you back into the Harry Potter world making you feel that nostalgia of reading/watching the first book/movie.
All the characters have anatomically correct proportions and the sexy witches have big tits and nice asses. Even though it's 2D, you really feel like you're in the world. You can interact with objects and people — everything is smooth and during our demo session we didn't notice any bugs or misplaced items. Innocent Witches sex acts start with PG-13 and end with XXX scenes.
The music really sets the scene. It's light and upbeat most of the time, but when things get dark, you'll notice the music changes to something more foreboding. There isn't any voice acting, although this is a good thing because there's so much dialogue, you'd probably get tired of the voices
Gameplay
Innocent Witches gameplay is refreshing. For one, everything can be controlled with the mouse. Secondly, if you miss a piece of vital information when talking to someone, you can simply scroll up and read the entire conversation (or scroll down to speed it up). Finally, there was never a time we felt lost or confused in this game. You get all the information and instructions required when you need them. Plus, your personal memory assistant, Sonya, is available at any time (click the question mark in the top right corner).
Paying attention to conversations and dialogue is vital. If you don't, you'll get frustrated and won't understand what to do next. The branching dialogue will offer you choices — so read carefully and answer correctly to move forward.
During sex scenes, you'll see that the "Innocent Witches" name is purely sarcastic. They're far from innocent virgins. You'll see tits, wand play (yes, they went there) and a multitude of erotic and pornographic scenes.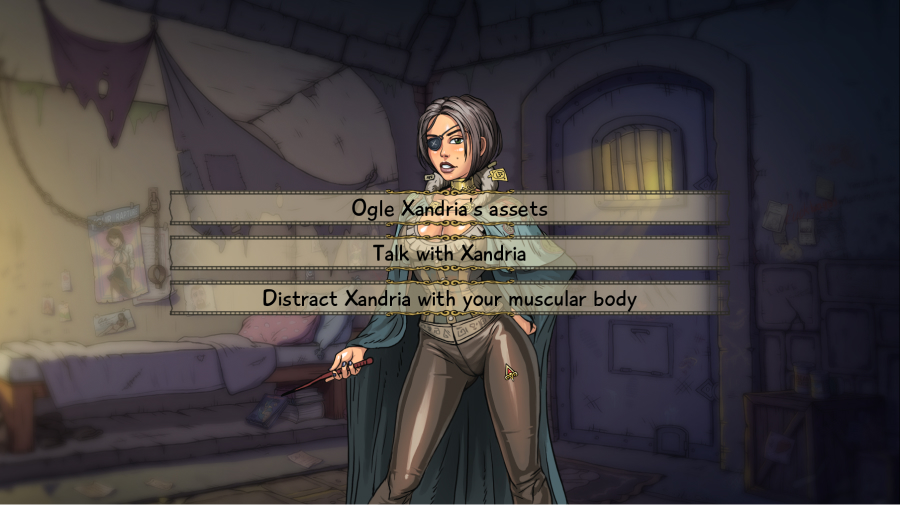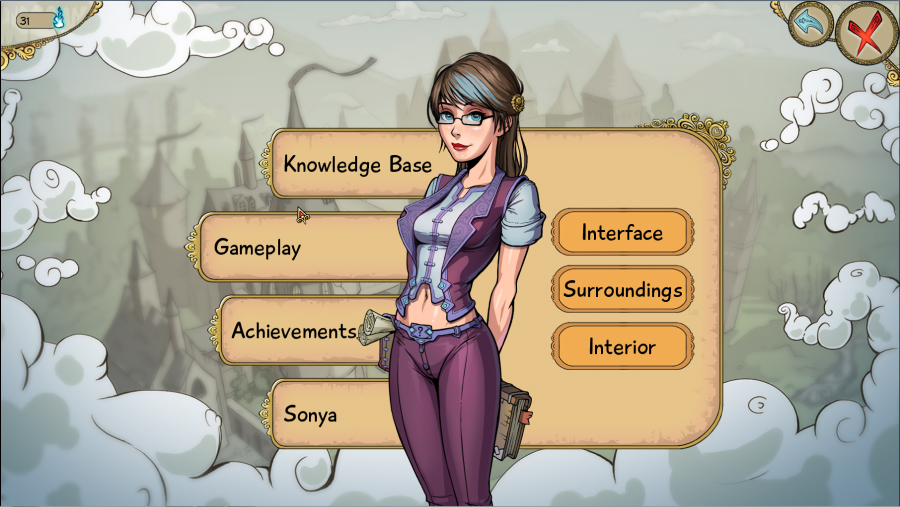 Features
Puzzles and mini-games
Like in the original Harry Potter, there's much to be learned, discovered and solved. As you progress through the game, the puzzles will become more complex and difficult. In some cases, you may need to collect objects and use them properly in order to advance. Don't worry, if you ever get stuck, you can ask Sonya (click the question mark in the top right corner).
Sexy witches
If you were hoping for a mature Professor McGonogall, sorry to disappoint you. In this game, every witch is young (MILF age max) and plump and tight in all the right places. Innocent Witches sex scenes are multifacetd, with dozens of options to choose from. The lewd-factor is pretty high and it doesn't take much to set the witches off.
Rich storyline
A lot of time was put into the story. You can tell by the pure amount of dialogue and how everything intertwines. We wouldn't be surprised if the story was written before the game was ever created. The developers have stated that they add to the story with every new release, which makes it a joy to revisit.
Visit Site
Conclusion
Overall, this game did not disappoint. You get to see the old Harry Potter gang from a different point of view, with a new storyline, almost like a parallel universe. The Innocent Witches game takes you on a wild adventure with none other than Tom Riddle's son as the main protagonist. Full of intrigue, sex and magic — it's sure to keep you glued to your seat.
Unlike a lot of porn games, which are just...porn, this one requires thinking, strategy and an open mind. We recommend this game to Harry Potter fans, but even if you're not a fan, you don't have to be familiar with HP to enjoy this.
We hope you enjoyed this Innocent Witches review. If you want more, try this game out today!
FAQ
What are some games like Innocent Witches?
For more visual novel NSFW games, we recommend checking out Itch.io's list of the Top NSFW visual novel games
Where can I download Innocent Witches for free?
Download the Windows/Mac/Linux versions from https://sad-crab.itch.io/innocent-witches . The Innocent Witches Android version is available on the same website.
Are there nude sex scenes in this game?
Yes, plenty of sex scenes with animations and choices.
Is Innocent Witches hentai?
No, it would be a stretch to call this manga or hentai-style. Check out the screenshots above to see what the game looks like.