Milftoon Drama Review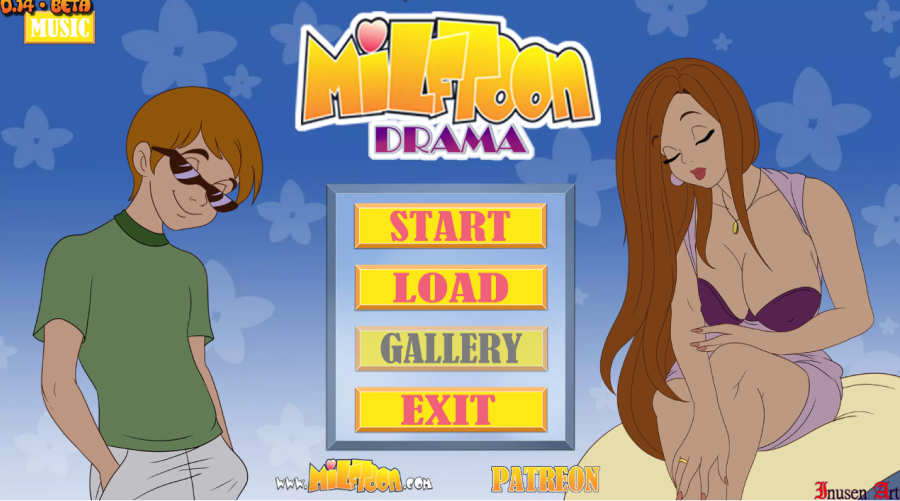 by WizzLust
3.5/5
Visit Site
We weren't kidding with the title. This puzzle game is split about 10/80/10. 10% of the time, you're randomly bumping into people, grinding for money and other stuff about 80% of the time, and actually seeing sexy chicks, a measly 10% of total gameplay.
This is all super subjective though. The MILFs and teens are hot, so I guess you could say it's worth the bump and grind. The game is a trilogy, made up of three parts. We played from the very beginning and got to see what this game is all about.
In this review, we'll go through the Milftoon Drama game mechanics, explore the characters and find out what it takes to fuck a Milftoon chick.
Milftoon Drama game in a nutshell:
Product category
puzzle porn game, cartoon porn game, 2d porn game, interactive porn game, quest porn game, erotic game, family sex game, teen porn game, incest porn game
Genre
milf, voyeurism, masturbation, incest, animation, big boobs, teen, family sex, hardcore
Platform
Windows, Mac, Linux, Android
Maker
Milftoon Drama
Average session
Depends on playthrough
Languages
English
Rating
3.5/5
Technical Specifications
1 GB RAM
200 MB of disk space
Any graphics card that supports OpenGL
Pros:
Free to play
Big boob beauties
Challenging puzzles/mini-games
Cons:
Lots of clicking
Boring game dynamics
Grinding
Poor graphics
Confusing trilogy (should be played in order - Parts 1-3)
Plot
You play as a young teen guy named Joey, the main protagonist. The story begins the day after you celebrate your birthday. Someone gifted you a porn magazine and now you're laying in bed with a massive erection and an itch to jack off. So much more wishful thinking — the porn mag is nowhere to be found and your room is spotless.
You hurry downstairs to ask your mom about it and it looks like she threw it away. Crap! No jacking off for this kid. Well, no biggie, but what do you do next? To get your juices flowing you'll need to earn money, make the right choices and pay attention to your surroundings.
Milftoon Drama Characters
Joey is a horny 18-year-old on a mission to get his rocks off. The first part of the game starts right after his birthday. His mom, Mrs. Linda, is a MILF with massive tits and a wild side. Joey isn't too shy about liking her. He looks her up and down every time he sees her, and even spies on her. Overall, Joey's a good kid, studies hard and gets good grades.
Mrs. Linda is Joey's mom. She's been married for a while, but her husband takes extended business trips, so you can imagine she gets lonely. She's very particular about when she lets Joey leave the house (not until he has studied) and she loves watching TV in her downtime.
Jason is Joey's best friend. He comes from an affluent family and works in a store to learn the value of a dollar. His mom, Mrs. Gloria, is the businesswoman type and her business suits make her attractive as hell. She has a bit of an attitude and Joey would love to have his way with her.
Gina is a young teen girl that helps Joey prepare for school. While it's unclear why Joey's mom hired her, it becomes evident that Joey wants a piece. He'll have to satisfy all her needs first before getting any action. A stuck up bitch at heart, Gina will either make or break Joey.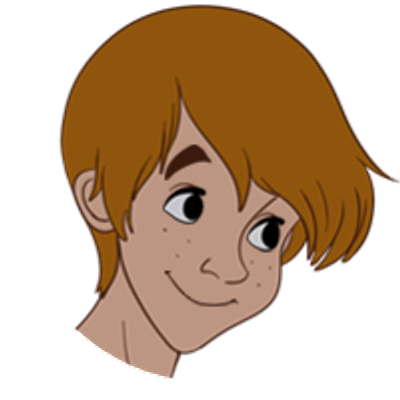 Joey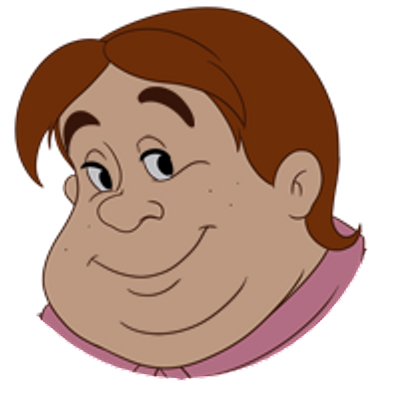 Jason
Installation
Installation itself is straightforward. Though there is some confusion between the parts of the trilogy. The game creator should really organize the folders better — or at least offer some info on which file to download for which part. Luckily, we figured it out, granted we can't seem to find Part 2 for MacOS. The only version available for Android/iOS is Part 3.
Part 1 — (for PC/Windows). This is the file you want: Milftoon Drama Up to Version14.rar
Part 1 — (for MacOS). This is the file you want: Milftoon Drama_macos-Part1.zip
Part 2 — (for PC/Windows). This is the file you want: Milftoon Drama 026.rar
Part 2 — (for MacOS). Unclear which file to download. Not found in download folder
Part 3 — (for PC/Windows). This is the file you want: Milftoon Drama 026.rar
Part 3 — (for MacOS). This is the file you want: Milftoon Drama_macos-B.zip
Part 3 — (for iOS). This is the file you want: Milftoon Drama_iOS032_iOS.zip
Part 3 — (for Android). This is the file you want: Milftoon Drama_android 032.apk
All the files are free to download and don't require any additional steps, except the Android and iOS apps. To install Milftoon Drama for Android, you first need to allow app install through third party apks. For iOS, you'll need to go into the Settings to set up trusted apps.
PC/Windows Instructions: All 3 Parts of Milftoon Drama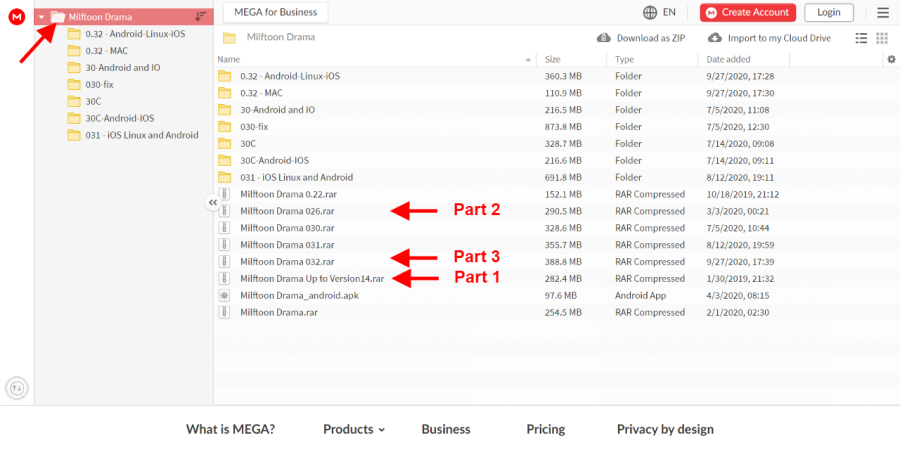 PC/Windows Instructions: After downloading the archive, extract (unpack) it, open the folder and click on Milftoon Drama.exe to play

Free and Paid Services
The Milftoon Drama porn game is free to download and play. It took some time to find, but all the download links are available on the game developer's Patreon page under Game Notes. By becoming a patron, you get way more than just additional content — you get a say in what happens in future versions of the game. In other words, the developers use your input to make the game better.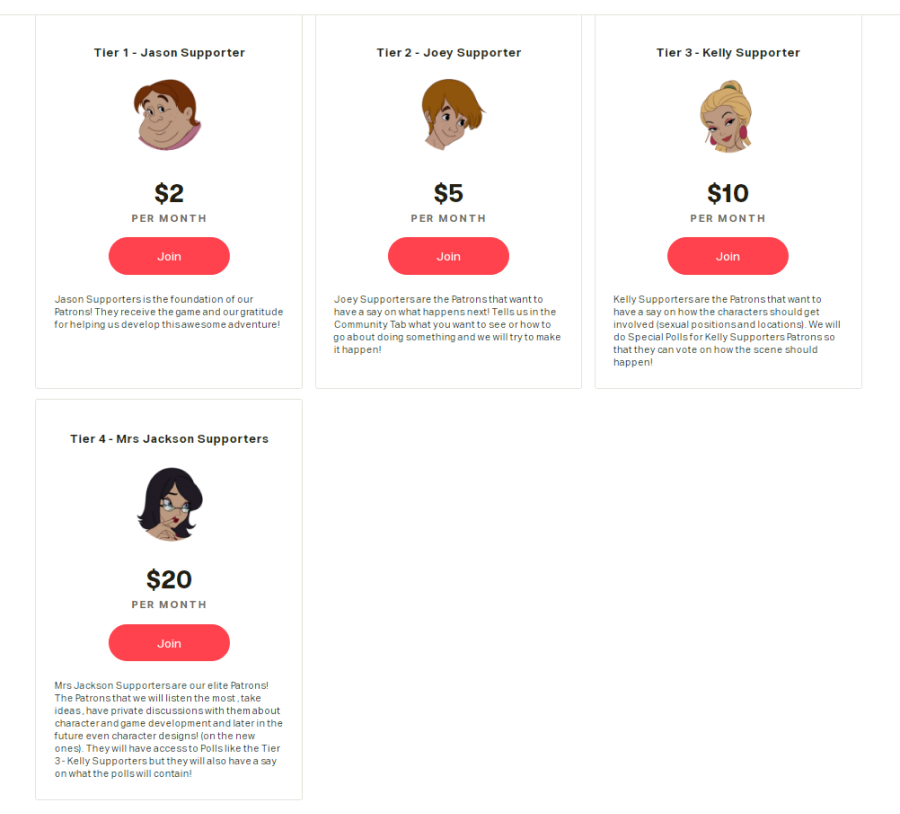 Graphics and Sound
This is a 2D, point-and-click RPG porn puzzle game. The graphics are kind of dull, except for the women and the only other good part is that some Milftoon Drama scx scenes are animated. A nice touch, even compared to more popular games, which sometimes don't have animations.
Music in this game is upbeat and easy on the ears. During our session, we noticed some sound effects, like the phone ringing, the shower running and others.
Gameplay
Like we said before, Milftoon Drama gameplay involves a lot of clicking. To progress in the game, you need to pay attention to your four main stats:
Study — improves intelligence which makes it easy to get girls.
Spirit — think of this as energy. Study reduces Spirit because you can't study all day. Sleep replenishes Spirit.
Horny — is the limiting factor on how much you can study. Horny is what makes all the others stats go up.
Money — is vital to progressing in the game.
How to progress time — Studying on your computer advances time by +1 hour, playing video games advances time by +4 hours, resting/sleeping advances you to the following morning, and cleaning your room advances time by +4 hours.
How to earn money — The best way is cleaning your room on Sundays ($15) and stealing cash from your mom while she's in the shower ($10-$100). There may be additional ways to make money, but these seem to be the quickest.
How to use items in your inventory — Your inventory is at the top of the screen. You'll get items during the game and you can use them by dragging and dropping (for example, to buy something in the store you need to drag and drop your wallet).
Milftoon Drama scenes are hot, but to see them you'll have to do a ton of grinding. Why so much grinding? The developers claim they added it in Parts 1 & 2 to make the game more interesting. However, if you're playing Part 3, there's no grind. If you're short on time and patience and want to just get to the juicy bits without grinding, you can use cheats — F12 is the built-in cheat button. Using it gives you nearly max money.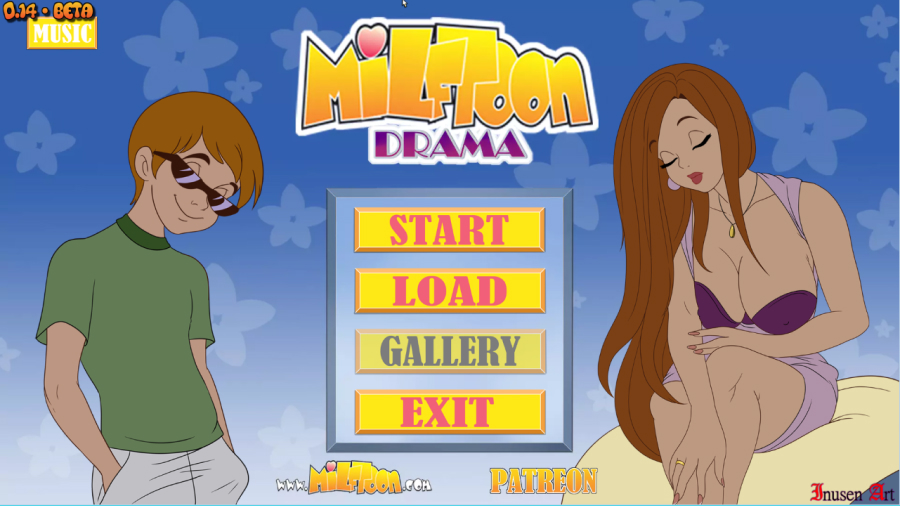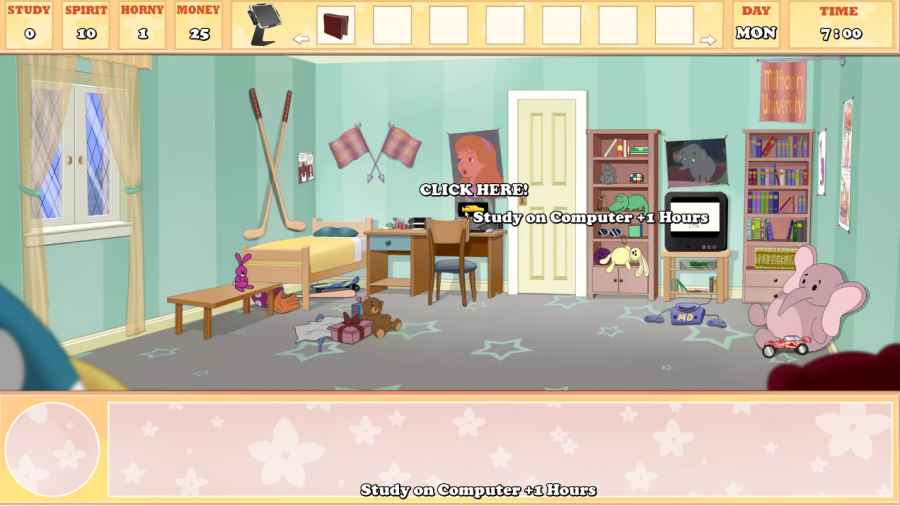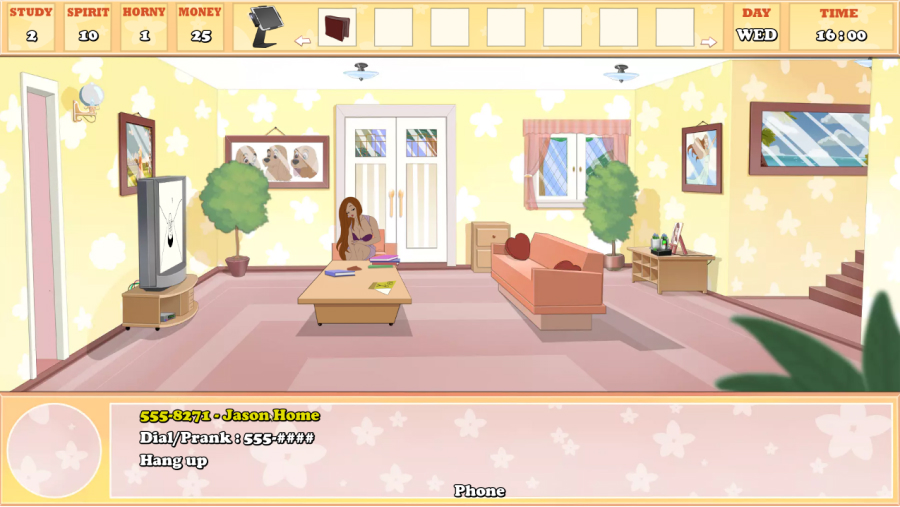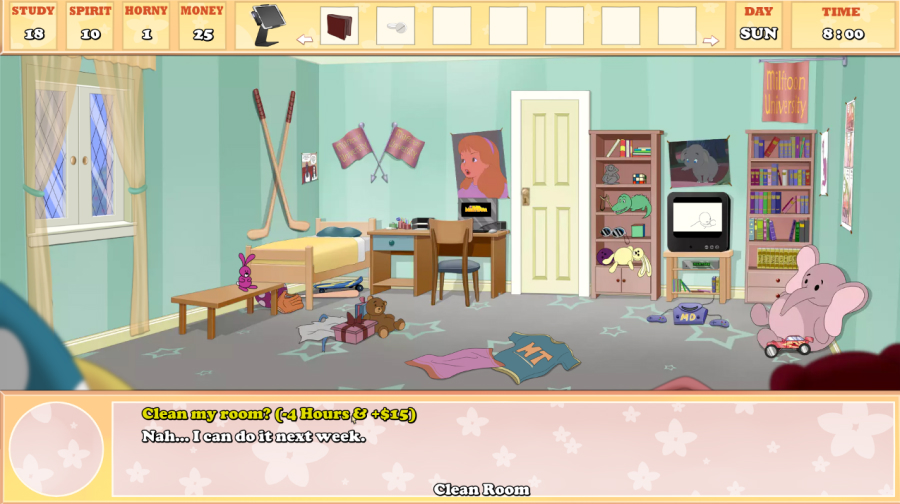 Features
Puzzles/mim-games
We played Part 1 and got to see firsthand what the mini-games are like. They're not easy and require thinking through the task. Nothing comes easy in this game.
Animated sex scenes
The animated scenes in Part 1 are hot. Part 3 has even better sex scenes and Milftoon Drama sex can happen anywhere, anytime, with anybody
Multiple locations
After you get access to the taxi driver's number, you can ask him to drive you around to various locations in town. Locations include stores, people's houses and your school.
Visit Site
Conclusion
When you first turn on the Milftoon Drama sex game you get the feeling that it's a simple point-and-click porn "adventure." In reality, this game is more than that. Looking at the synopsis of all three parts, you can see that it's pretty darn long for a porn game. Yeah, the graphics suck, but the music's OK and the gameplay, well, it's not our cup of tea. Thankfully, as the developers have stated, the grinding aspect of the first two parts is completely gone in Part 3.
So, if you're into grinding and like to figure stuff out without walkthroughs or outside help, this game will keep you busy for hours on end. For us, the game is a hit-and-miss. Playing the first part without hints was a pain in the ass, but hopefully future releases (starting from Part 3) will be better.
FAQ
What are some games like Milftoon Drama?
You can find more porn games like this one on Gamcore.
Is there a Milftoon Drama Reddit?
Unfortunately, no. The best place to ask questions and get support is the game's Patreon page.
Does this game include nudity?
Yes, this game is 18+ and has nude scenes/adult content.
What's the genre of this game? Is Milftoon Drama hentai?
Milftoon Drama is a visual novel, MILF, voyeurism game.