Grand Fuck Auto Review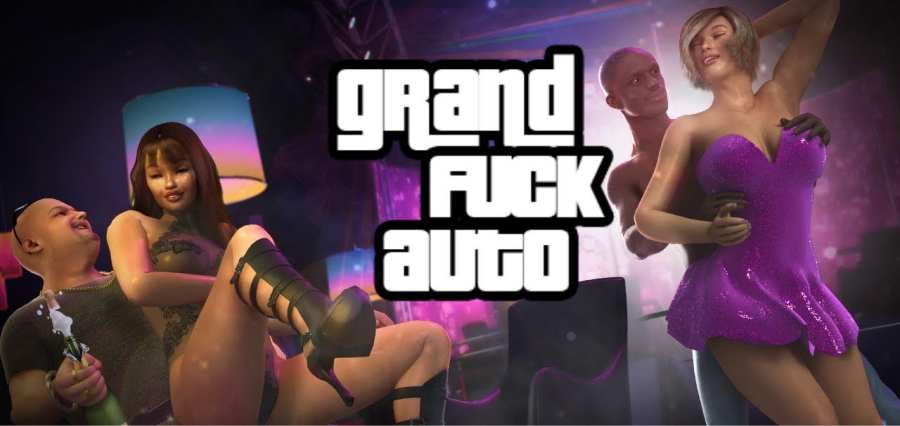 by WizzLust
3.5/5
Visit Site
You're probably thinking, "Is Grand Fuck Auto legit?
The answer is — yes. And you get a lot more than just the Grand Fuck Auto porn game — you also get a bunch of other cool games and sex simulators.
Modelled off the iconic Grand Theft Auto series of games, Grand Fuck Auto has what GTA has, but with tons of sex. Imagine cruising down the street, listening to Non-Stop-Pop FM or West Coast Classics on your way to the strip club. And in this game, the strip clubs are a big, big step-up from GTA's. But we'll get into that later.
What's striking about this game is the hot chicks and the gameplay in general.
In this Grand Fuck Auto game review, we'll discover the good, the bad and the sexy. Strap in or strap on, and let's get gaming!
Grand Fuck Auto game in a nutshell:

| | |
| --- | --- |
| Product category | sex adventure, sex simulator, puzzle porn game, nude sex game, interactive porn game, quest porn game, action porn game, strip game, erotic game, parody porn game |
| Genre | stripper, strip club, striptease, teen, seduction |
| Platform | Browser (Chrome, Opera, Firefox) |
| Maker | Unknown |
| Average session | Depends on playthrough |
| Languages | English |
| Rating | 3.5/5 |
| Technical Specs | Browsers that support HTML5, Flash |
Pros:
It's actually a very fun game overall.
Money is relatively easy to get in this game.
Lots of POV sex action.
Sexy models with a variety of ethnicities and personalities.
The game, and especially the sex scenes, are put together well in terms of dialogue and setting.
cons:
Graphics-wise, this game is painted as this amazing 3D game with lots of over-the-top sex scenes, but in reality it's a high-end flash game.
The payment options are limited.
Entering credit card info for "age verification" may seem silly considering the amount of unrestricted access to porn online.
The game progresses somewhat slowly (unless you have lots of in-game money).
Grand Fuck Auto sex scenes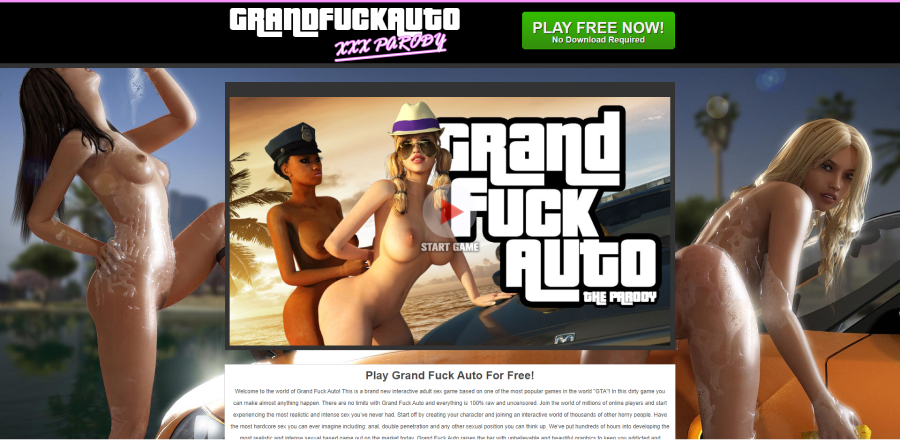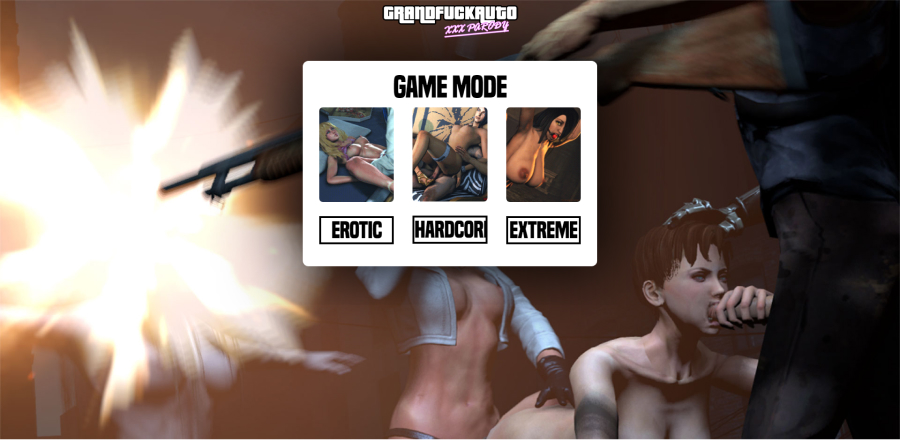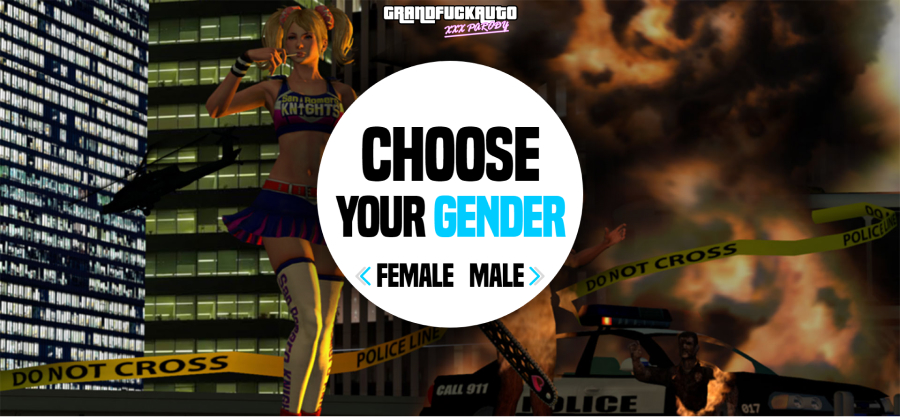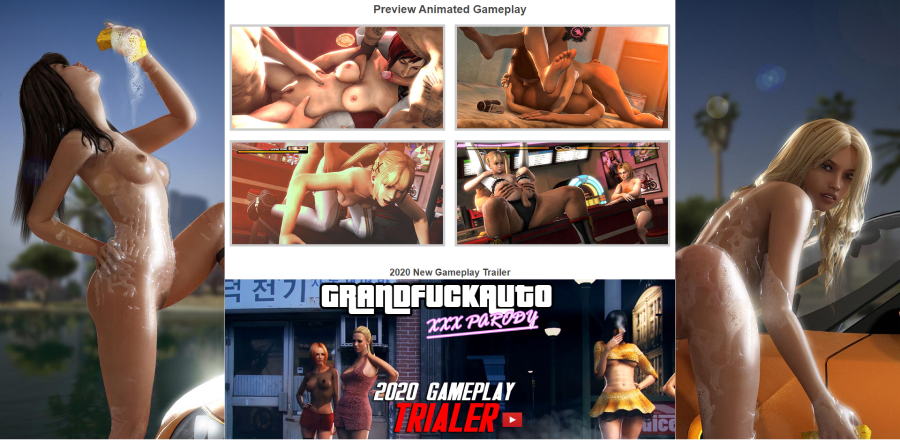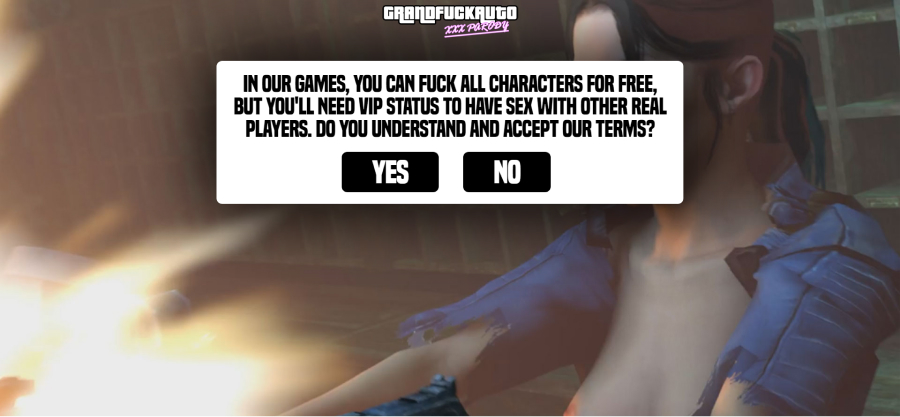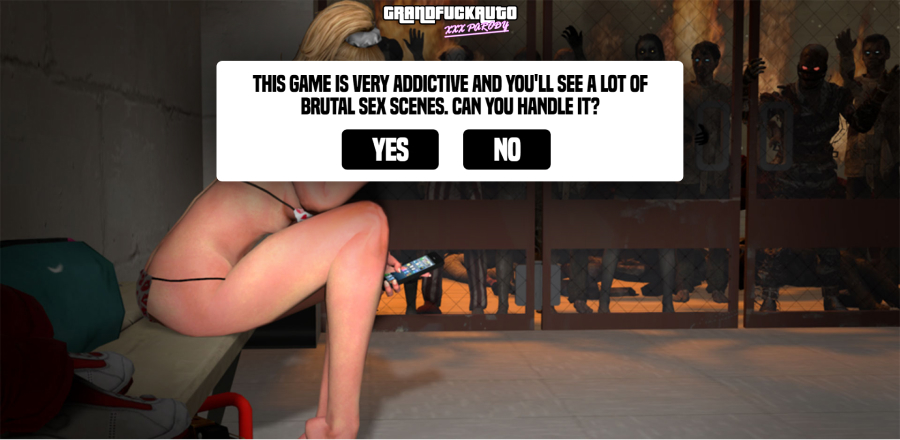 Plot
Grand Fuck Auto game mechanics and gameplay will be discussed below. First, let's look at the plot. Well, or lack of a good plot, to be more accurate. It's an open world, sex adventure style game where you build the story based on the interactions you have. Want more sex? Visit the strip clubs. Want to make money and become powerful? Find ways to make money and gain the power of influence.
You progress the game by completing mini-games, which give you money and experience points. Mini-games are all based around a central subject — fucking :) Spoiler alert: hot sex awaits, and much, much more.
Grand Fuck Auto Characters
The GTA you're used to has a deep character story. You know your character's background, the sins he's committed and the goals he has. In Grand Fuck Auto porn game, character development is flimsy and you never really get to know the character you're playing or the other people in the game.
For a simple Flash game, the dialogue outperforms the graphics and the weak characters. They lack personality but make up for it with fast-paced dialogue that isn't a snooze fest.
Grand Fuck Auto girls (and boys) are super hot. Depending on the gender you choose at the very beginning, you'll be presented with a choice of your first sexual partner in the game. Below, you'll see the women you can choose from: Katie, Sarah, Summer and Alice. They all have great tits and they're hungry for action.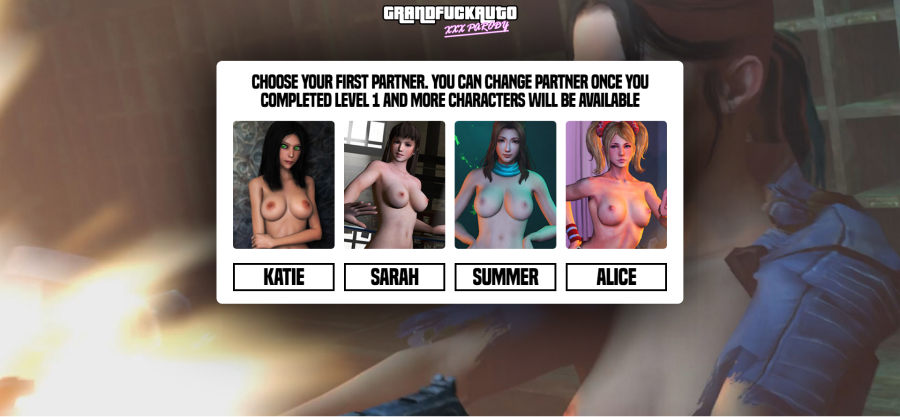 Installation
One of the best things about this game is — no installation required. All you need is a browser that supports HTML5 and Flash. Most modern browsers will be able to run this game no problem.
There's no info about a mobile version of this game — fingers crossed they release an app sometime in the near future!
Free and Paid Services
We were initially hesitant about this game because it wants you to enter info like your email address, name, country and credit card info. The site states that because of the mature content, they want to verify your age. Realistically though, it seems to be an attempt at pushing microtransactions on you.
Be that as it may, we never felt pressured to pay for anything, and anything you had to pay for was explicitly stated as such. The core game is free, no subscription necessary, and any bonus content you want (including the VIP zone) you have to pay for.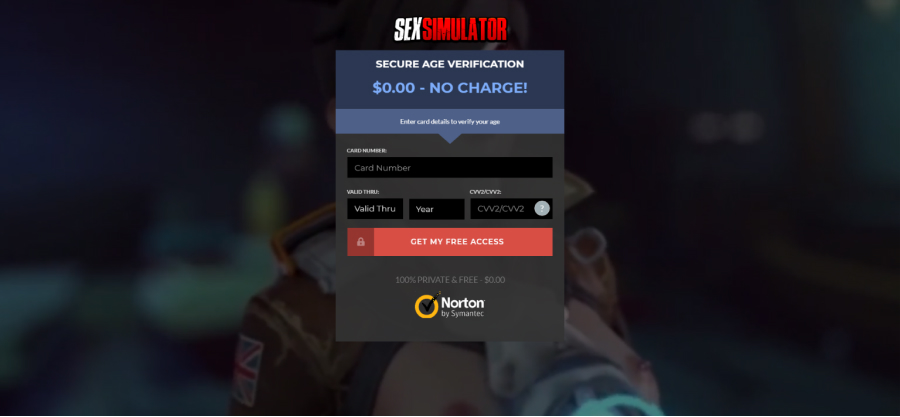 Graphics and Sound
OK, so first things first — the graphics you see on the website and the teaser video aren't the graphics you'll see in the game. Some of the scenes are animated, most drawn really well. This game disappoints in the graphics department and it's basically a Flash game. We can't say for sure whether the quality will be improved in future releases, but we hope the game developers don't quit. Considering you get this game FREE along with a ton of other games, we can't really complain too much though.
Sounds in this game don't resemble GTA V (or any other GTA game) in the slightest. It's not 8-bit sound, but you won't get the atmospheric feeling of being "in the game."
Gameplay
The porn version of GTA has a lot to offer in gameplay and replayability. This game is played directly on your browser. First, you're asked to choose a gender, then a difficulty mode: erotic, hardcore or extreme. Finally, you choose your first partner (check out the Characters section for pics). Afterwards, you get a short tutorial on what the controls are, and the rest is up to how you want to play.
Grand Fuck Auto animations are fairly rare, but they're hot and the animations are smooth. The game is optimized for browsers, so it can't use all of your PC's hardware to the fullest, which is a bummer. Nevertheless, what you get is plenty and it will have you hot and bothered.
Exploring the open world was fun. The city really shines at night and buzzes with sex. Strip clubs are a great place to meet women and it doesn't take much to set off the hypersexual vixens. The game gives you awesome opportunities to make money, which you can spend on hookers and sex. Progression in the game depends on your experience level — mini-games are the best way to boost experience and make money at the same time.
Features
With so many cool features in this sexy game, it was difficult to narrow it down to a few, but we think these three features will be the deal-makers if you decide to check this game out.
Strip clubs
Lap dances, sensual music and hot chicks that want to fuck you. This game offers it all. With every new release, more content like clubs, strippers, prostitutes and mini-game is added. You can chat up a stripper once she does her thing on the dance floor, flirt, make out, and then you can get down to fucking.
All this erotic, playful fun doesn't come cheap though. Just like in real life, your new lady friend isn't really a friend. It's a business doing pleasure with you, as they say in the industry.
VIP zone
A lot of porn games miss out on an element of community. You sort of walk around aimlessly once you complete all the missions, and what's next? Grand Fuck Auto solves this by offering a member's only VIP zone — where you can fuck real people (albeit, virtually).
However, as you can probably guess, the VIP zone isn't free. You'll have to fork over real money to get in. While we didn't have a chance to explore it, the reviews are all raving about it.
Mini-games
The Grand Fuck Auto adult game has loads of mini-games (side quests) to progress the game and your character's skills. You get different rewards depending on the difficulty of the mini-game, and there are plenty to choose from if you get stuck.
Visit Site
Conclusion
To sum up, the Grand Fuck Auto video game is a fun way to waste some time. You get to do all the things you've always wanted to do in the original GTA — fuck super hot women while cruising down the main drag of a big, eye-popping city.
There are some downsides though — the graphics are drastically overstated. Other Grand Fuck Auto reviews on the web boast about it being comparable to GTA V in graphics. But this simply isn't true. The games you get in the bundle are pretty dated. We really wish this was on the level of GTA V because this is what gamers dream about.
All in all, this is a fan-fucking-tastic game if you set your expectations low. Would we recommend this to a friend? Yes, but only if that friend has already played other, better games already.
FAQ
What's new in the Grand Fuck Auto game?
The game is updated at a reasonable rate, and each new version contains additional content.
Is Grand Fuck Auto a scam?
While you have to enter your credit card info, you won't be charged. Although, we'd still be careful. The upside is you get lots of games in addition to this one.
How much does this game cost?
While it does ask for your credit card for age verification purposes, it seems the game makers are more interested in microtransactions than stealing your identity. They promise they won't charge your card without your permission.
I searched for "Grand Fuck Auto" and found this review. Where can I find the game?
At the official website here
Is there a Grand Fuck Auto Reddit page?
Not that we know of. It seems this game isn't that popular, yet.