Like animals, humans follow the principle of the four Fs — the most basic and primal things that drive us — fighting, fleeing, feeding and fucking.
It's not every day you get to review a game like this. Furry porn isn't for everyone, but trust us when we say that this game isn't only for people with furry fetishes. The sex scenes are HOT.
The character you play as, Jake, is a young wolf who receives a spell book from an unknown admirer, which changes his life forever. Along the way, you'll meet and fuck hot furries and even get to play with spells.
In this review, we'll do an in-depth dive to show you the good, the bad and the sexy.
Book of Lust in a nutshell:
Product category
hentai game, furry game, sex adventure, interactive porn game,, fetish game, incest porn game, lesbian porn game
Genre
furry, possession, mind control, incest, taboo, infedelity, hentai, impregnation, bisexual, gay, lesbian, oral, paranormal
Platform
Windows, Mac and Linux
Maker
KanashiiPanda
Average session
Depends on playthrough
Languages
English
Rating
4.0/5
Technical Specs

Minimum System Requirements
CPU: INTEL 2 GHz Dual Core
Video card: 256 MB
RAM: 1 GB
OS: Windows XP/Vista/7/8/8.1/10, Mac, Linux
Direct X: 9.0c
Sound card: DirectX Compatible
HDD Space: 1 GB free
Pros:
Lightweight game (only 120 MB)
Easy to pick up
Animated sex scenes
A complex storyline
Can be run on Windows, Mac and Linux
Absolutely free to play and download
Illustrations are on point and super hot
Cons:
Furry porn isn't for everyone
Very simplistic controls
Graphics are outdated
Plot
To fully understand the plot, we recommend watching the intro (after clicking New Game, click on Watch Intro). You play as a wolf named Jake Hart. One day, your mom, Olivia, gives you a mysterious package left on the doorstep. The wrapping paper has hearts on it and doesn't say who it's from, only "To:Jake." Obviously, curiosity takes hold and Jake opens the "book of lust", only to find the pages blank, yet glowing with a wondrous, pleasant light.
What happens next? The book unleashes a demon (succubus) into Jake's world and he is left to deal with the consequences. Luckily, the first consequence is a fuck session with his mom, who becomes posessed by lust.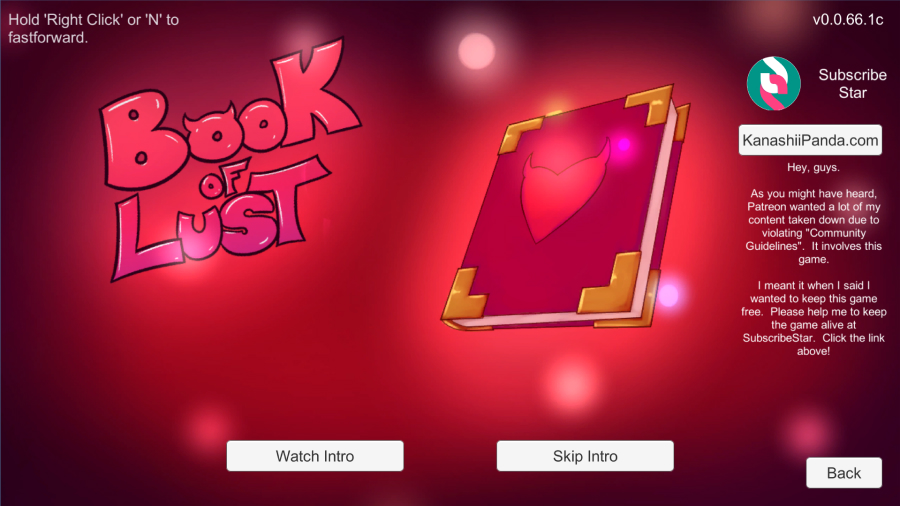 Book of Lust Characters
You play as Jake Hart, the protagonist of the story. Your mom, Olivia Hart and sister, Cassandra Hart, who attends a University, both live with you. Cassandra's boyfriend, Mel Price and his sister, Valerie Price, will also show up during the story (and yes, you'll get to fuck all of them). The Woods family, who live next door, is a family of three: Mia, Donovan and their daughter, Julia. Other characters you'll meet include Caroline Waters, a spunky bunny girl that's down to fuck.
Installation
You can choose from two sources, Mega and Mediafire, to download the game. We prefer Mediafire (see screenshot) as it's very straightforward (no ads or misleading links). To play the game all you need to do is extract the archive and that's it.
Note: the game developer releases updates fairly often, so make sure to follow the page if you're hungry for more.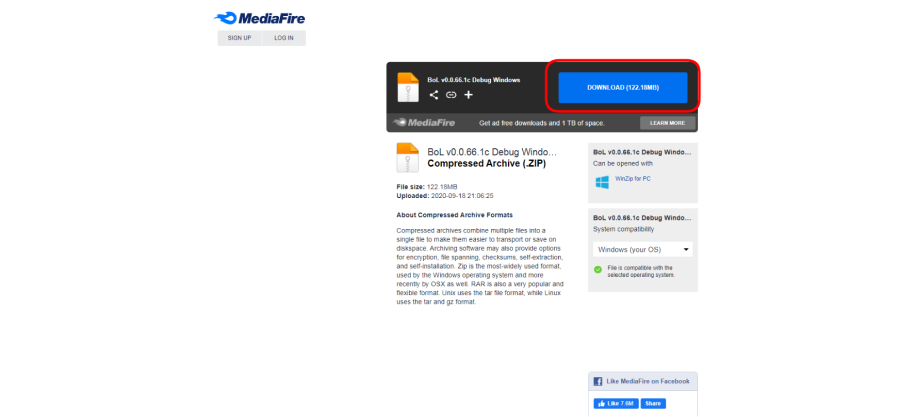 Free and Paid Services
The game developer, KanashiPanda, is committed to keeping the game free. You can support his work by donating or subscribing to the Patreon page. Subscriptions range from $1 to $15 — and include access to exclusive content, artwork and early game releases.
Graphics and Sound
The Book of Lust game uses the Unity engine and apart from the illustrated artwork and the animated scenes, the graphics are fairly plain-looking. Nevertheless, this game makes up for it in the deep story and the hentai, graphic novel style art.
We noticed some of the scenes look like sketches (black & white) and we're unsure if they're placeholders or just part of the unique story. The animated furry sex scenes were surprisingly well-drawn. All the hot furry pussy in your wildest imagination can't compare to the bright, eye-catching and sex-fiend characters.
No voice acting or fancy sound effects, however the music soundtrack is soothing and could be described as Asian-inspired soft elevator music.
Book of Lust Gameplay
This isn't just a point-and-click game. There are some interesting Book of Lust game mechanics that we didn't get to explore too much — like spells you can cast, character stats, etc. Spells cost mana and influence. Sex drains your mana and stamina, so you may have to keep it in your pants or wait until the next day (when mana/stamina are restored).
After going through the intro, where you're given some backstory on Jake and the Book of Lust, you wake up on "day 1" and you begin your adventure. Like a lot of the sex games we've reviewed, the story is progressed by interacting with various characters (in no particular order). Your choices influence other characters but however you decide to play is up to you.
Following the dialogue is important in this game for the simple reason that it's not boring. In fact, it reads very much like an erotic or hentai novel. Plus, the characters give you clues you can use to fuck them faster.
Areas in the game you can explore include your house, the neighbor's house, the school, River St. and Oleander Rd. More areas become available over the course of the game. As far as we can tell, you can't interact with any objects in the areas, which is a bummer. The good news is, every new release brings new content and this game has serious potential.
Some tips:
N or Right Click – Fast Forward through Dialogue
Escape – Options Menu
Z – Cum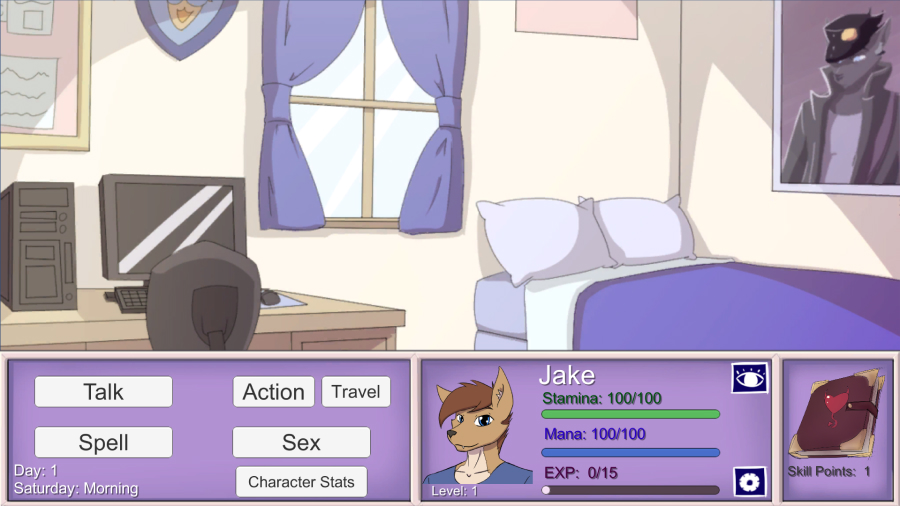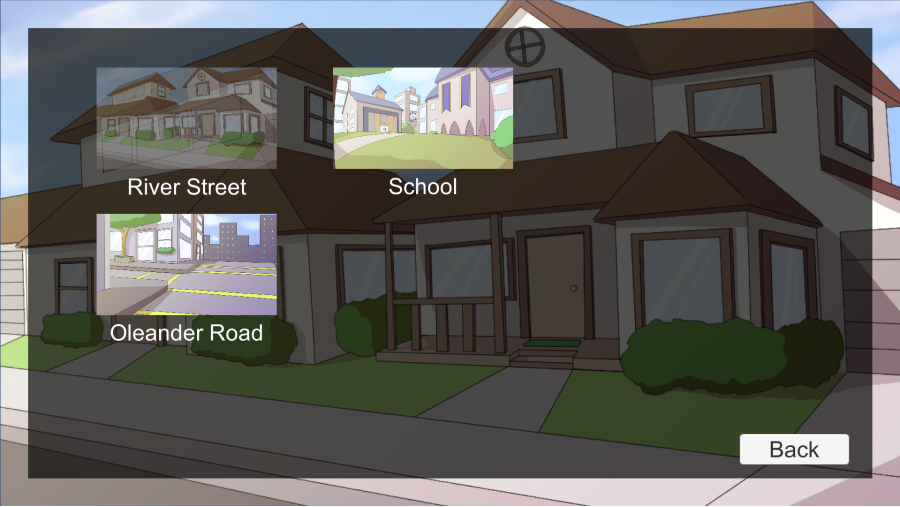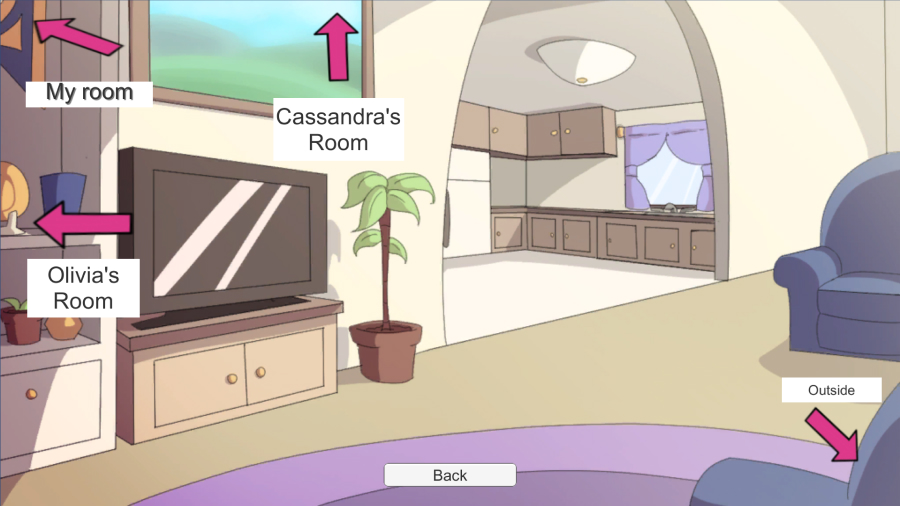 Features
Furry sex
The main feature you're likely after is furries fucking furries and there's plenty of it in this game. Whether it's a turn on or turn off (maybe it depends on how hardcore furry you are), all the characters have a very human-like appearance. Big tits, wet pussies and on the male side, cocks that look like they could be used as jackhammers. And if furry isn't enough for you, you'll find your fetish if you play the game long enough.
Fetishes galore
Furry porn is just one aspect of this game. The first sex scene in the game is between Jake and his mom for fuck's sake! Impregnation porn, taboo, incest, tentacle porn, demon possesions and so much more. Also, the game developer has hinted that more boy-on-boy and girl-on-girl scenes will be added soon.
Body swapping
So unlike a lot of games, where you can play only as the protagonist, Book of Lust allows you to cast spells and literally swap bodies with other characters like Olivia and Cassandra. The beauty of this is, you also get to fuck as that character. We won't give away too much, but rest assured, it's a hell of a lot of fun to play as Jake for a while and then fuck from the other point of view. It's a trip.
Visit Site
Conclusion
The name of the game doesn't tell you much about it. Once you download, launch and play it, you realize just how deep and fetish-filled it is. If furry is your thing and you like gaming — this is hands-down one of the best games for you. For hentai lovers, you'll find this game pleasant as well. The characters are drawn to look like supermodel furries and the gameplay is surprisingly dynamic given the mechanics at first glance.
We'd recommend the Book of Lust porn game to anyone looking to get into furry porn (they really look like hairy humans) and hardcore furry fans.
FAQ
How much does this game cost?
100% Free. Download here. Support the creator by subbing to his Patreon page.
Is there a Book of Lust for Android?
Not that we're aware of. Currently, the game is available for Windows, Mac and Linux.
Where can I find more info about the game, is there a Book of Lust Reddit?
The best place to find updates and news and tons of free artwork is the official website. There's no official Reddit page.
Is Book of Lust hentai or furry?
It's both. The characters are personified animals and they get down to some wild ass sex.