What is SnapFuck?
Unless you've been living under a rock for the last decade, you must have heard about Snapchat or even used it, whether for its masks, augmented reality tools, or the main thing it's known for, self-destructing photos. The latter also made the app almost a synonym of sexting.
So, wouldn't it be great to have an app just like that, but where you could find people willing to engage in that kind of chatting and exchanging juicy pictures, with the possibility of meeting for real and getting some? You may think that answers the question "What is SnapFuck?" but that part is rather disappointing.
Don't judge yet, there's still a review ahead to get a full picture. It's just that this is a hookup site that has little in common with the popular app than a spin on its name. It was obvious someone would have come up with that name and used it just for attracting some attention, and these guys were the first to do so.
Or were they? A little clarification, this is a review of snapfuck.co.uk, and then there's snapfuck.com that redirects you to a completely different site. And yes, still another one not really being similar to Snapchat. So, strap on, and let's get back to the adult dating service at hand.
Pros:
Brief user profiles with just enough info
Active members willing to go along
A neat and functional mobile solution
A variety of ways to show your interest
A good selection of credit packs
Cons:
Confusing mentions of fictional profiles
Little in common with Snapchat
Only the UK is available as a country of origin
Registration at SnapFuck
While you may get a sneak peek of what the site looks like and even use the search, you won't be able to open profiles or even get to the second page of results until you sign up. It's free, by the way, and you can start doing that right from the welcome page. The fields you see there are also the bare minimum you need to fill to get a SnapFuck account.
who you are and who interests you
username
city
date of birth
email
password
Well, that and activating it using the link that is sent to your email right away. After that, you're all set and can proceed to making your page real catchy.
It's also at this point that you will know for sure that the site is originally meant for users from the UK (if the extension wasn't enough) as you won't be able to specify any place from outside the UK.

SnapFuck Interface
The site is very easy on the eye, although I wouldn't call it particularly elegant. Nevertheless, I was planning to be looking at the ladies most of the time, not the way the buttons are shaped or anything else. Granted, that does matter, but this won't be one of Snapfuck reviews complaining about it like it's impossible to look at.
Everything there is to know can be accessed from the home page. The main tabs are Home, Profiles, Favourites, My Matches, and Mailbox, and they pretty much speak for themselves. Other sections you are shown on the home page are online and newest members, as well as those who have been viewing your profile. Then, there are unread messages displayed here, and the Let's Mingle game a bit further down the page.
It's all neat, but the downside is there aren't that many tools or features, and I should be able to cover them all in my SnapFuck review.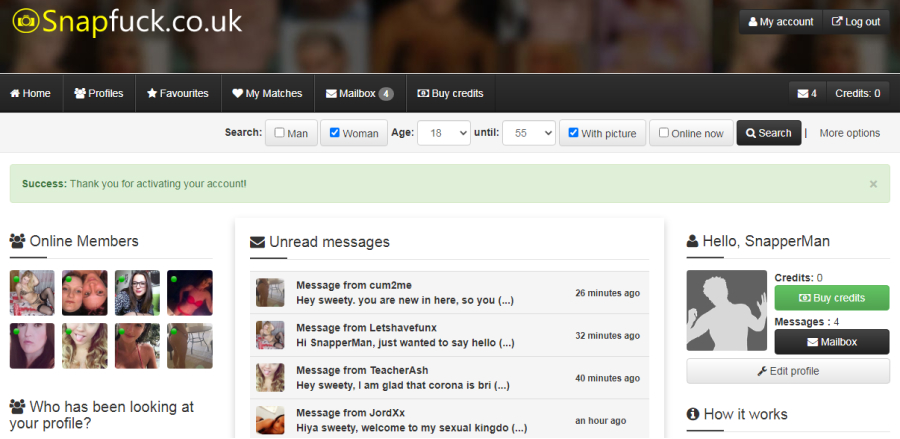 SnapFuck Safety
I know that users rarely check privacy policy and similar pages on websites, and that's a serious miss. If that is the case, and you just didn't know about something, there's no point in calling SnapFuck scam if something happens to your data or profile. I know those pages always look the same, but there can be nuances, taking the responsibility off the company.
Luckily, I checked everything for this site, and there didn't seem to be anything fishy about it. They detailed everything in an understandable manner, and it was clear safety is a priority here.
I also checked if there were any scandals connected with this service, but neither my SnapFuck Reddit or Google searches revealed anything serious, only some long-deleted subreddits that had nothing to do with the site at hand. And I take it the site is a bit younger than the famous app, so has been in good standing all these years.
SnapFuck Costs and Prices
After registering, you will see the button "Buy credits" in different places on the site. Well, I'm not saying you only find out about it then. The site doesn't hide the fact that it requires money to be operated at full power. So, anyone wondering "Is SnapFuck free?" simply hasn't checked the site properly beforehand. Below, you can learn what you can do without any payment and what is only available with credits.
Free
Establishing and filling an account
Viewing other members' pages
Using the search, even some advanced options
Sending winks to anyone
Premium
Messaging and replying to others
Playing the Match Game without limits
Sending gifts, flirts, or credits as tokens of appreciation
Exchanging photos in private messages
Considering that credits are only active for 90 days, it's up to you how long they will last. They come in several packages, and, naturally, the bigger ones offer cheaper price per credit:
A 3 credits pack for £5
An 8 credits pack for £10
A 25 credits pack for £30
A 45 credits pack for £50
A 100 credits pack for £100
A 250 credits pack for £200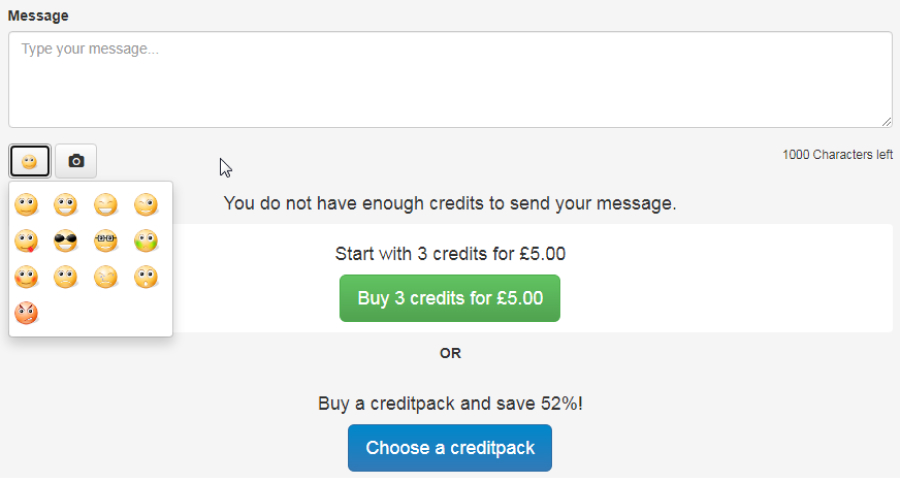 SnapFuck Profiles
Once you check some profiles, you should be able to easily answer the question "Is Snap Fuck real?" So, what kind of information will help you do that?
It's a rather compact set of standard things that easily fits the computer screen and doesn't require any additional clicking and navigation (unless you want to scroll through photos). Everyone can see some details about you like age, location, your own description of your appearance.
The About Me section is a short text where people introduce themselves and voice their expectations. I guess it may not be enough for some users, but well, they will have to bear with it to keep things short and to the point.
As for the photos, there don't seem to be any specific guidelines provided by the site, so it's easy to come across some nude snappers, sometimes even captured in the process of doing it. And there are no filters to hide it temporarily, which may be viewed as an oversight. So yeah, definitely not safe for work.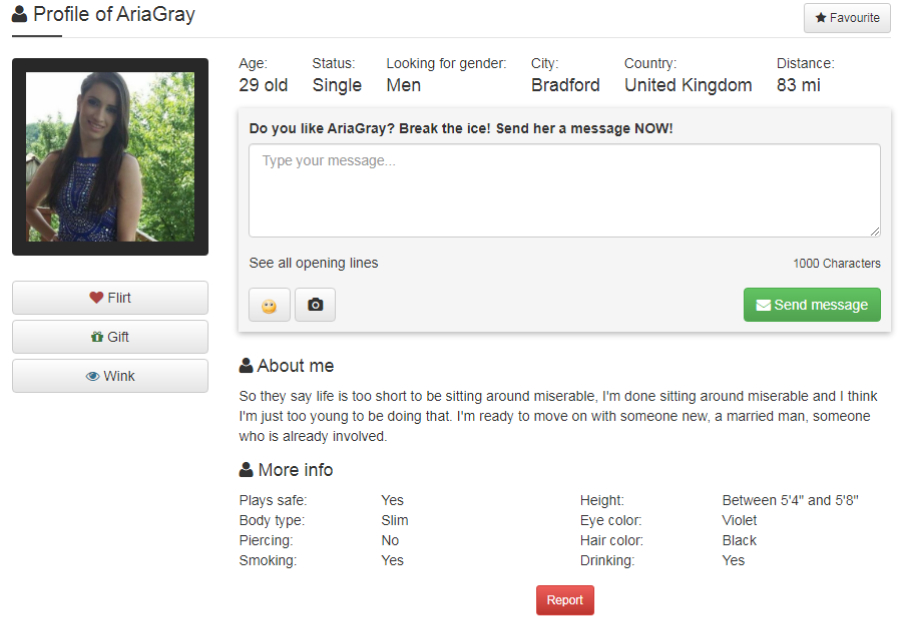 SnapFuck Users
As have been mentioned before, the majority of users originate from the UK. And if that's where you're from, that is a great plus, considering that most other hookup sites and dating platforms try to be international, often making them rather crowded.
If you're from somewhere else, however, that may be a good reason to skip the site altogether without even finishing this Snap Fuck review. Unless... Unless you don't mind simply flirting online, exchanging juicy pictures, and talking dirty with both sides not planning to meet in real life. Sometimes it's all you want to do, and some ladies here are pretty willing to do just that.
What's interesting, the platform actually seems to have been created for that purpose exactly. There are mentions of fictional profiles throughout the site and reminders that it is not meant to be used as a place for making you find someone to hook up with in real life. Those, however, contradict the welcome page.

It's difficult not to start wondering, "Is SnapFuck a scam? Why would anyone pay for chatting with fakes?" I don't think that's it, though. Those fictional profiles may be just a way to relieve the administration of the responsibility for anything that happens in real life.
And yes, I can confidently say there are enough SnapFuck real members to chat, sext, and hook up with. So, don't mind the terms the site uses, although they do cause a good deal of confusion.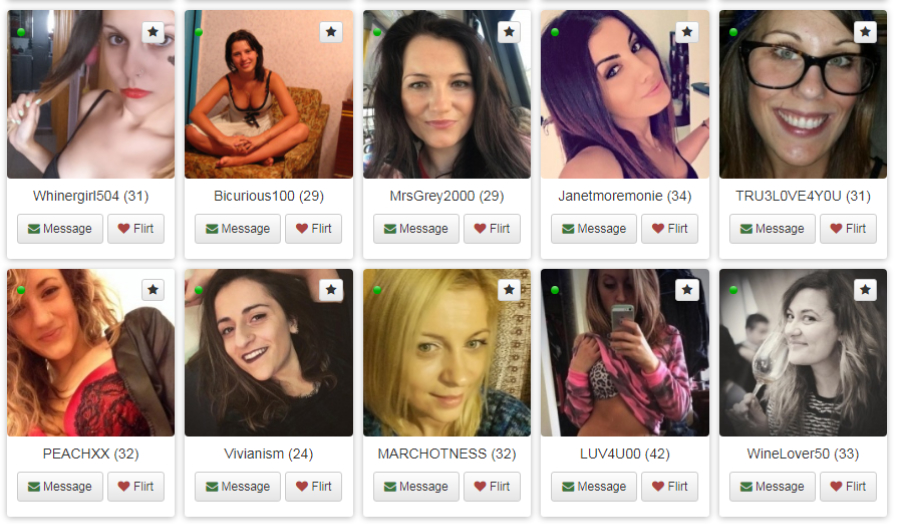 Start Making Contacts At SnapFuck
The site starts suggesting you potential matches right after you create an account, and you can use the search to fine-tune those suggestions.
I also received some messages right away, making them quite suspicious because I had not yet filled my profile at that point. What's frustrating, you can't even answer them before you buy credits.
However, once you do, you get a range of ways to contact someone. Messaging is the most obvious one, of course. If you feel like that step is too much, you can use a free wink to make yourself visible to that person.
Sending a gift or a flirt will prove your intentions and a stronger interest in a particular member.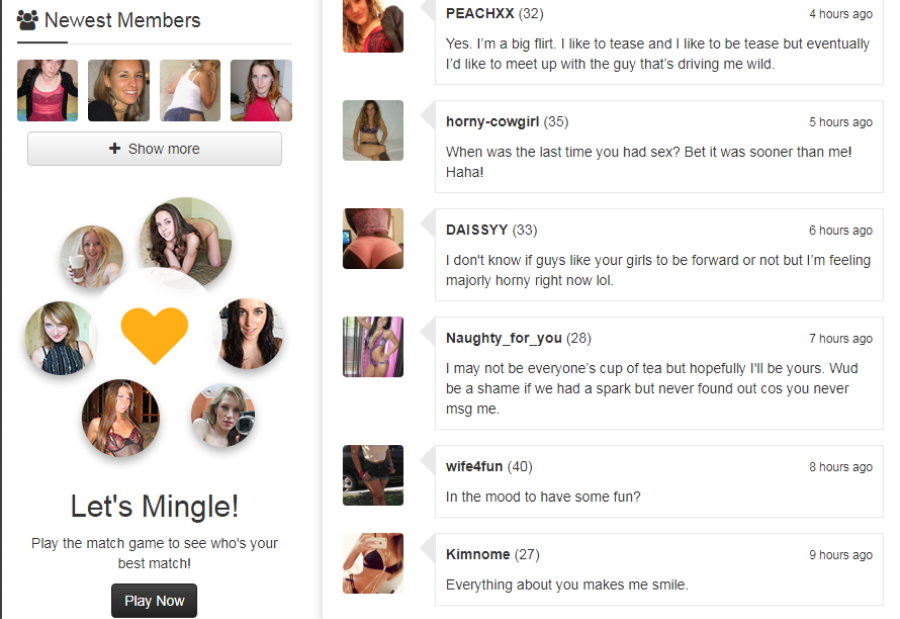 SnapFuck Special Features
Let's Mingle!
This is a matching game, like any other. You are offered a photo with some basic info and two options, either liking or dismissing it. When someone likes you back, this is a match, and you can confidently approach the other person.
Flirts
These are simple graphic objects that are no more than a nice gesture. Since they require credits, it's a bit stronger sign of affection than a simple wink.

Gifts
Those are virtual items worth different amounts in credits, so they are meant to reflect the level of your affection based on the value of a gift. Obviously, sending someone a virtual rose and a virtual dildo will have different effects.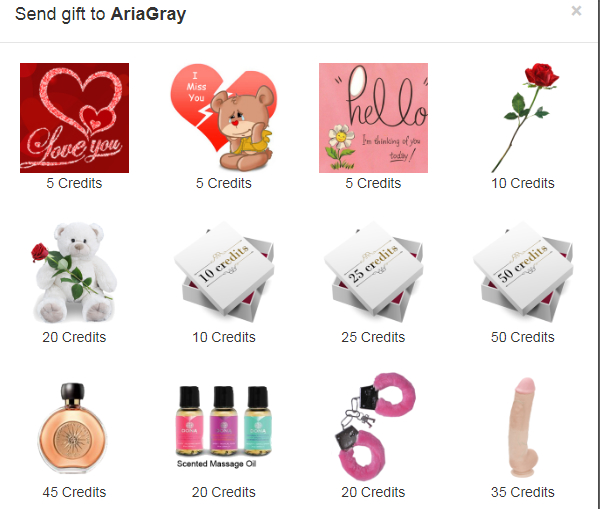 SnapFuck App
Naturally, with the name like that, you expect there is a SnapFuck legit app that will be very similar to Snapchat in use. We've been over that already, there are little similarities between the two.
So, is there no app? Well, there is, sort of. You can access the site from your phone browser, and it will have all the same features and menus, well optimized for a smaller screen. I liked that everything was arranged in a way to make the mobile experience easy and enjoyable.
I also got offered to add a SnapFuck to my Android home screen, making it easier to access the site and check notifications. I'd still prefer a full-fledged app, but this is an elegant alternative.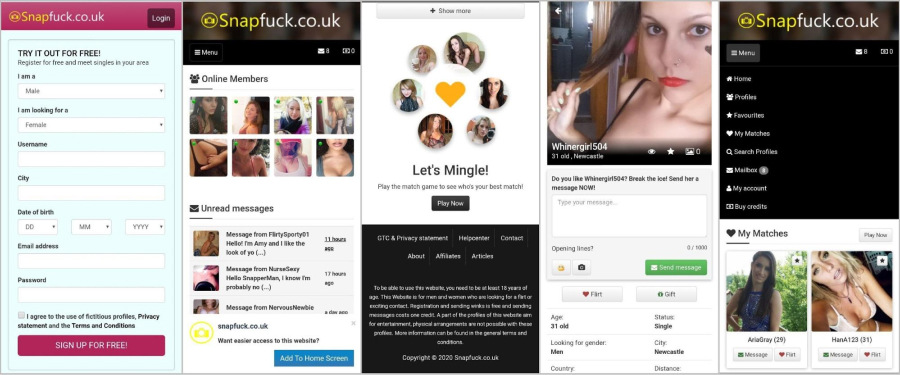 My Verdict
I did my best to answer any questions one could have about this dating site. Is SnapFuck safe? Who dominates the site? Can I use it on my phone? Is it free? And so on. Still, a few final words are necessary to describe Snap Fuck in a nutshell.
I quite enjoyed this platform, although it does manage to confuse newcomers with those fictional profiles. No, there is a good selection of ladies willing to chat, swap photos, or even meet in real life. The following is possible if you're in the UK, though. Otherwise, you'll have to be content with strictly online interaction.
The service lets you do quite enough as a free user, only you won't be able to message anyone. Still, my experience with SnapFuck tells me that the crowd here is worth getting some credits and getting rid of those limitations.