What is Cougar Life?
Unless you are familiar with this term, the site's name gives a clear idea of who it is designed for and what kind of relationships you can expect to find here. A cougar is a woman dating men that are younger than her (cubs), and in recent years, the age difference for someone to be considered leading a cougar life has decreased considerably. So, it can be as little as five years, with the woman being 30 y.o.
Ruby Life Media launched the site in 2006. It's operating from Canada but helping people to hook up in other countries as well. From the main page, Ilearn that the intention is to destigmatize this type of relationship, as well as to help both parties make the first step towards it. In real life, most people wouldn't know where to go for it and how to start a conversation. Here, everyone's intentions are clear. Besides, the site is quite classy, so you don't have to worry about being bombarded with lewd pictures right away. When it comes to CougarLife reviews, there are all kinds of reactions and claims, so the only way to find out which ones are credible is by conducting my own research. See the results below.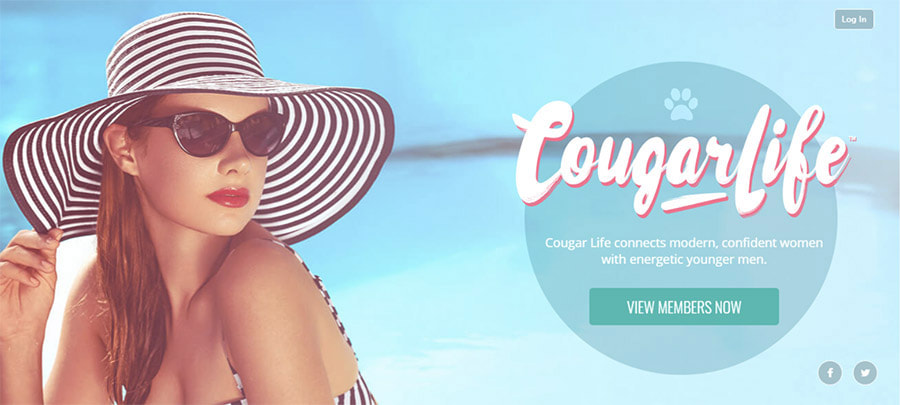 Pros:
A great design and convenient navigation
A helpful Questions section
A large number of users
A smoothly running mobile version
No lack of ways to contact people
Cons:
Above-average prices
Some obviously fake profiles
The app is available for additional payment
Registration at Cougar Life
Although you only sign up once, if this procedure turns out to be unpleasant, it can spoil your further impressions of the service. Truth to be told, I found the registration form at cougarlife.com to be one of the best I've encountered. It's a single page asking you to enter the essential information necessary for creating an account and some additional details about yourself. The obligatory fields are:
Email address
Username
Password
Birthday
City
Country
And, to make sure users provide enough description details about them, you also have to fill several fields describing yourself.
Add a photo, check the box for agreeing with the Privacy Policy, and you're pretty much done. After that, there are a couple more forms you can either fill now or leave for later. The first one is a welcome message with your introduction other members will see on your page, letting you tell anything you want about yourself. Another form has to do with your search preferences.
The registration is completely free, and you can browse the platform and use some features for free before you decide to upgrade your account.
There seems to be no verification process other than via email, so your profile is active right away, although it's mentioned that the approval of some custom content may take up to 24 hours if you upload it during some busy days like weekends or some other times of activity peaks.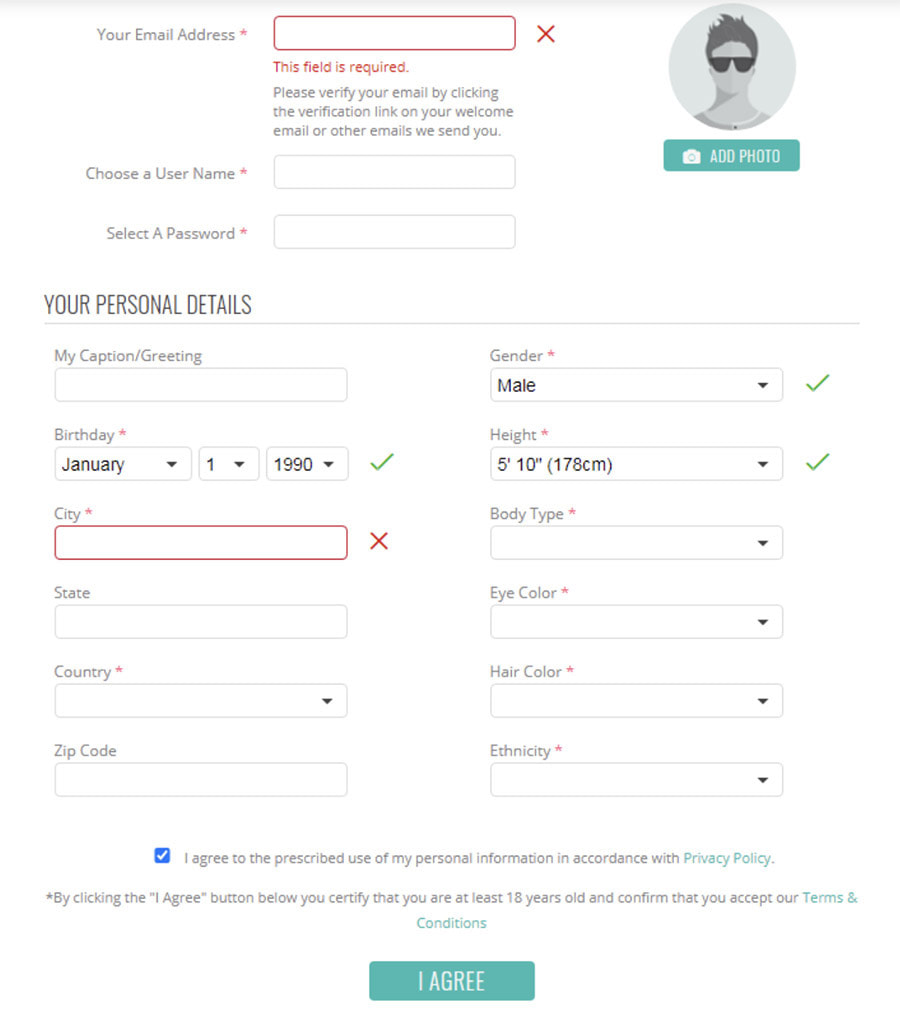 Cougar Life Interface
One thing most cougarlife.com reviews can agree on is that it has a neat design with warm colors and elegant visual elements. It's quite simplistic and gets straight to the point without trying to distract a user with some pop-ups or offers to use additional features. This is also possible due to the fact that there aren't that many features or menus to begin with, so it's very easy to fit everything on the main page.
Every time you check the site, you will be shown new members, those currently or recently online, as well as any recent activity related to your profile. This can be marking you as a favorite, sending you a message/flirt, reacting to your photo or simply viewing your profile. So, you're able to see who has shown interest in you and is a potential match.
The top panel lets you access the following pages:
Dashboard
Your profile
Messages
Search
Upgrade plans
All in all, as I said, the site is quite neat, but I do think it would benefit from adding more features and useful panels you get used to after using other hookup platforms.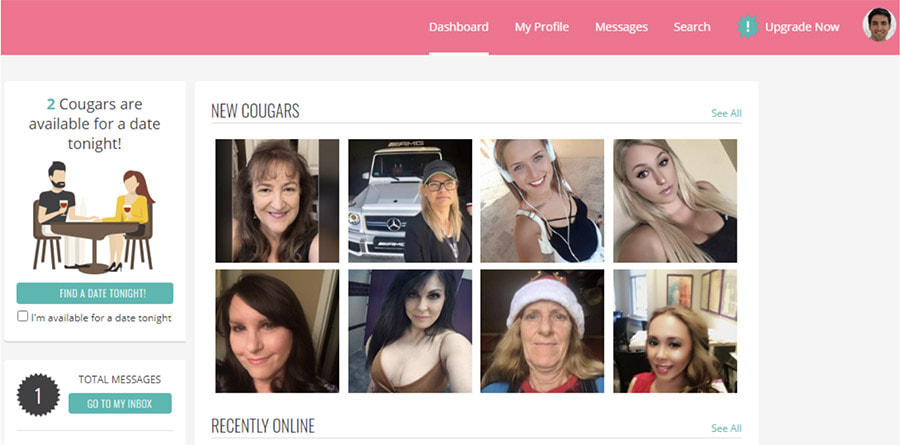 Cougar Life Safety
One of the first things any user would be concerned about is answering the question, "Is CougarLife legit?" This mainly has to do with the security measures taken to protect users' information and the confidentiality policy. And although no one can guarantee you complete safety on the Internet, the site is as clear as possible about the information it collects and the ways it may use it. I strongly advise you to read the Privacy Policy not to have any claims that won't be satisfied.
Speaking of the safety of your profile info, it's a good thing no unregistered users can see it. However, I've been over how easy it is to sign up without any verification necessary, so keep that in mind. The way to protect yourself against that is by making certain parts of your profile private and only making them visible for specific persons once you decide it's safe or worth to do so. You can also hide your profile if you currently don't want to make any new acquaintances or receive any attention from other members. Finally, you can deactivate or delete your profile when you feel like it.
Cougar Life Costs and Prices
It's time to get to the next important question, "Is CougarLife free?" Yes and no. Yes, because signing up, search, and browsing profiles are free. However, some features are limited, and you won't be able to do much in terms of communication and online interaction without upgrading your profile and becoming a subscriber. You can write cougars using the "Message me" button, but you may be unable to read incoming messages. Besides, it's difficult to compete with premium members in terms of being discovered, and you can expect that most women will prefer a guy who can afford a subscription. So, let's see how much it costs and what you can do with it.
There are three options, and as usual, the longer the period you subscribe for, the cheaper your monthly fee is, and the more credits you get to further use on the site.
1 month costs $40 and grants you 100 credits
3-months cost $29/month and grants you 500 credits
A year costs $12/month and grants you 3000 credits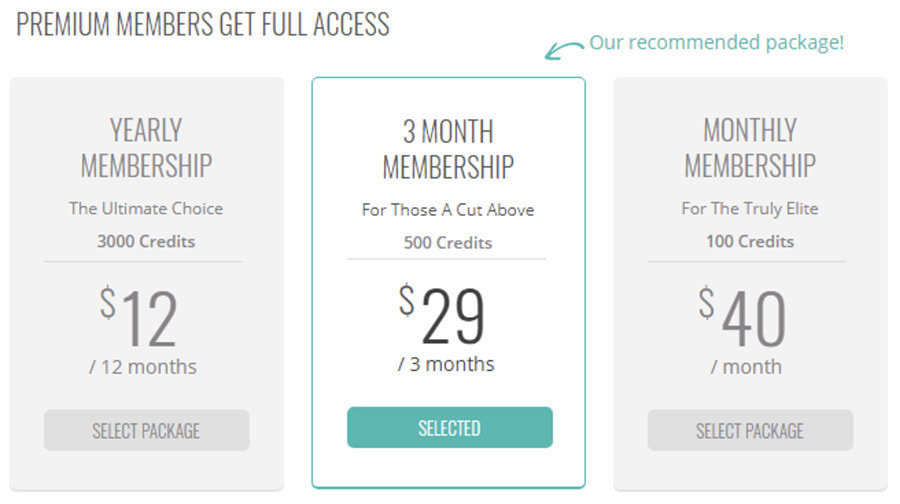 Free
Search options
Adding to favorites
Sending a message
Sending a flirt
Viewing bio and public photos
Premium
A premium member's badge
Getting recommended to new users upon their sign-up
Access to the new cougars' or cubs' accounts for 6 hours before they become visible to everyone
Priority mail
Buying and sending gifts
Chatting
Requesting private albums access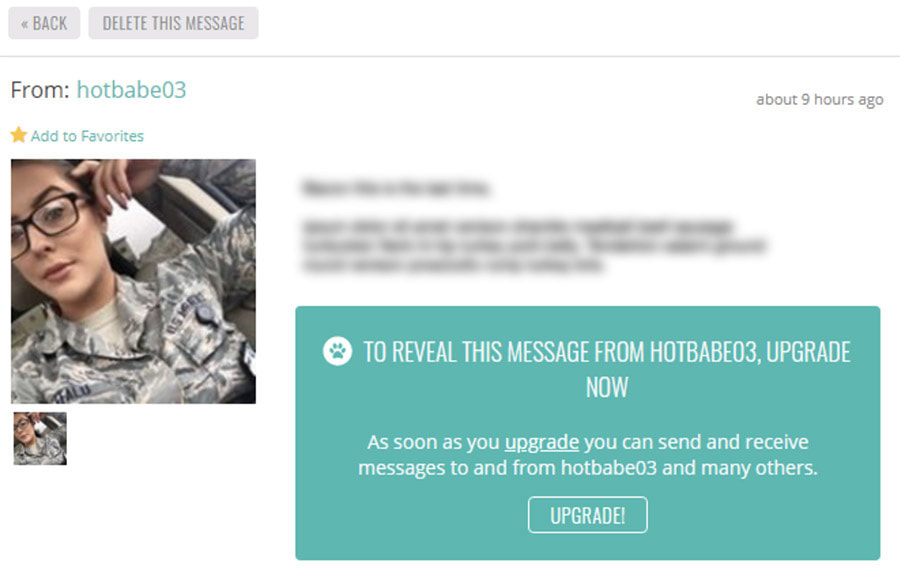 For the sake of my Cougar Life review, I have to say that the prices are above average, unless you get a yearly subscription right away, which people rarely do. And I would wish to see a wider range of communication options available to free users because it feels like you can't expect much before you pay. Well, at least the profiles are visible, and you can even view some photos, as well as exchange some messages. Many dating sites don't offer even that without making you pay first.
Cougar Life Profiles
Most user profiles will at least have some minimum information about themselves that is requested during the registration. So, you can expect to see at least one photo, age, ethnicity, hair and eye color, body type, and location. CougarLife.com also offers fields for providing some further optional information, which includes:
a tagline
what you are looking for
about yourself
education
income
occupation
There's one more section called "Questions" that helps you tell more about your ambitions, interests, relationship expectations, and favorite ways to relax. It's a nice addition for those who don't know what to begin with when telling about themselves, and it provides topics for discussion you can use when writing the person you find attractive.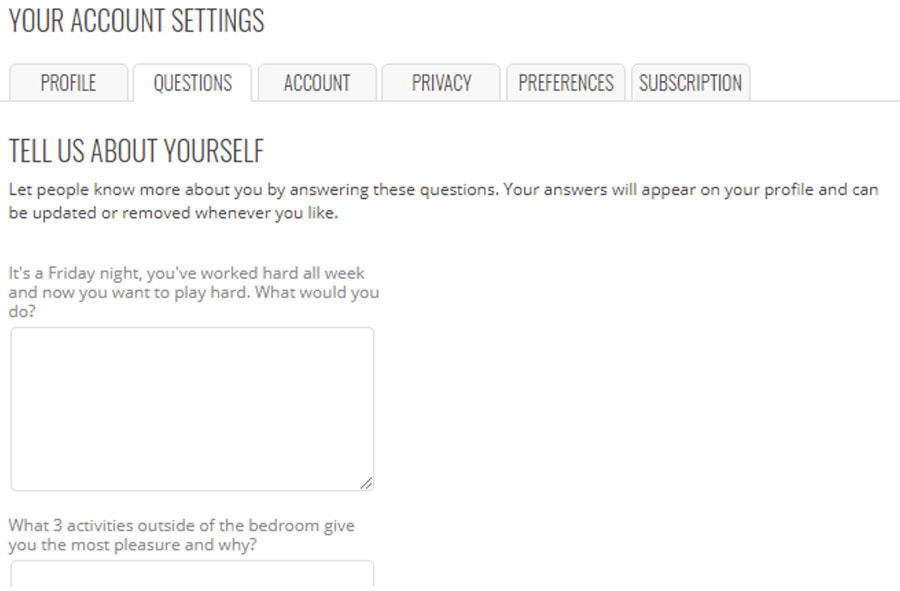 As for the photos, members agree not to upload any pornographic, sexually explicit, or vulgar content. Therefore, the profile photos are very modest, but you can of course expect some more exciting stuff in private photos. Still, to a certain extent. Everything other than these locked photos is free for any user to see.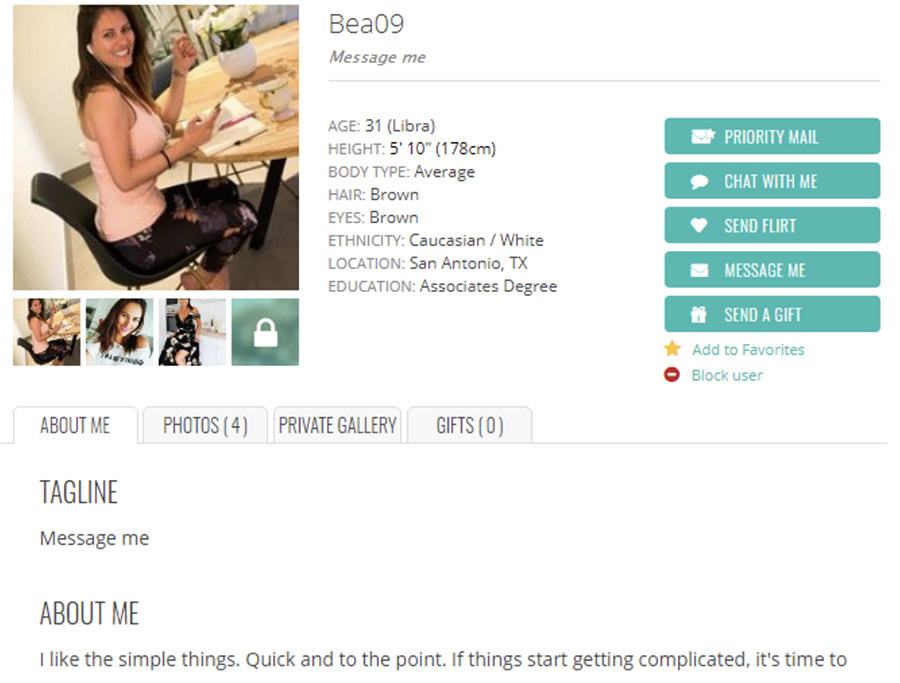 Cougar Life Users
| | |
| --- | --- |
| Members worldwide | Over 7 million |
| Members from the U.S. | About 5 million |
| Members active weekly | Around 150,000 |
| Female users | 30% |
| Male users | 70% |
| New users | ~100,000 a month |
| The most common age | 18-35 y.o. |
The majority of members expectedly come from the USA, about 75%. Since this is a site run by a Canadian company, its residents make up the following 12%. Other entries with less than 3% each include Australia, Colombia, Germany, and so on.
These are all impressive numbers, but that's not enough to answer the question, "Is CougarLife real, that is, are all of those visitors and profiles real?"
Well, this is a common issue for dating sites, and with no other verification process than sending a verification link to a new member's email, there's no way to say how many of the members are fake. Personally, when first entering the site and seeing the suggestions for me, the profiles seemed credible enough to me. I mean, it wasn't like when you get on a dating site and are greeted by photos of pornstars or webmodels you don't even have to search my image to know they are fake as hell.
However, mine will not be the first cougarlife com review confirming there are fake accounts. Scrolling long enough, you start noticing accounts with the same avatar and similar usernames, like Sweetcelina0040, Sweetcelina0046, Sweetcelina0036, and so on. They have the same text in "About me", but the location and personal details may differ.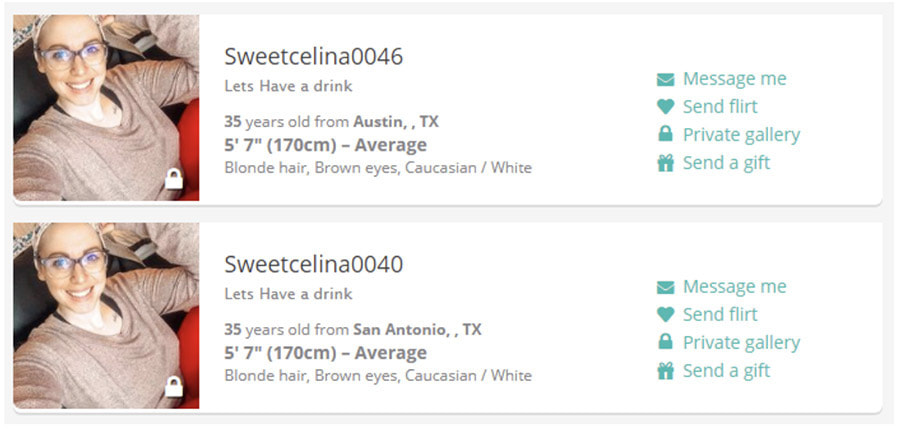 Besides, many accounts will urge you to contact them via email, written in such a way as not to be perceived as an email by the site. So, these seem like automatically generated accounts, and one would think those are easy to spot and delete. Hopefully, CougarLife will take care of that soon, because that's not something you want to see once you pay for a subscription. For now, the only way to find real cougars is by writing them and seeing how they respond.
Start Making Contacts At Cougar Life
The search page offers enough filters to find your potential partner, although, of course, this is far from the most advanced searches I have seen. So, here are the factors you can choose to narrow your results:
Location and distance
Ethnicity
A new member
Photos and private photos
Body type
Online
Available for chatting
Available for a date tonight
Eye/hair color
Additionally, you can enter your own keywords, which is a nice enough feature for those who want to find common interests or other specific characteristics.
Once you have set your eye on someone, there are several ways you can let that person know about your interest in them. Most of them will be available right on the search page, so you won't even have to open a cougar's or cub's account separately if what you see is enough for you. These are:
Message me
Send flirt
Send a gift
Private gallery access request
Unfortunately, there are no video calls or any similar features, so all you can do on Cougar Life is chat, exchange messages and photos. And that is, for the main part, after you buy a subscription.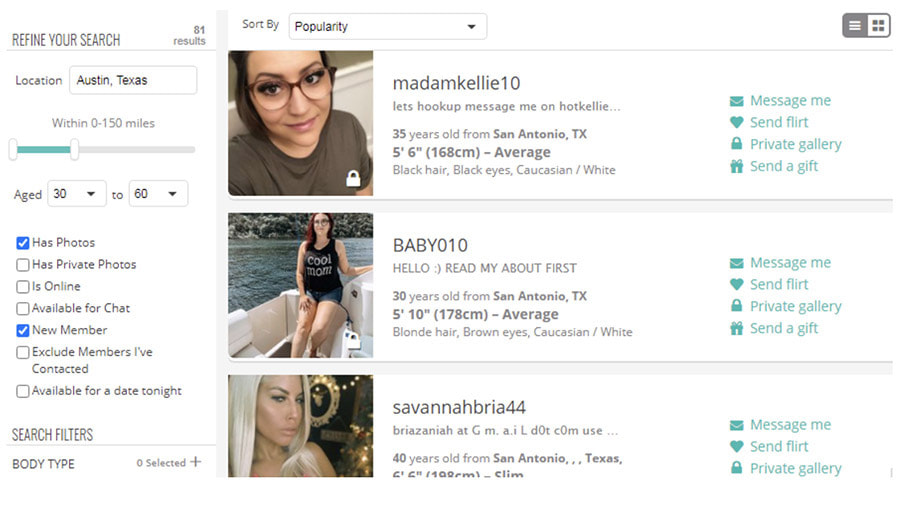 Cougar Life Special Features
In terms of features that could be considered special, Ihave several of them, both free and requiring to be paid for.
Gifts
These are strictly virtual items resembling a gift you would get someone in real life like chocolate hearts, flowers, shoes, gold earrings, a perfect pearl, a cocktail, or a cougar cub (okay, hopefully, you don't give people those, but it's perfect as a virtual gift). It's a nice way to show your affection, and why not, there aren't many things to spend your credits on, and you get them anyway when subscribing.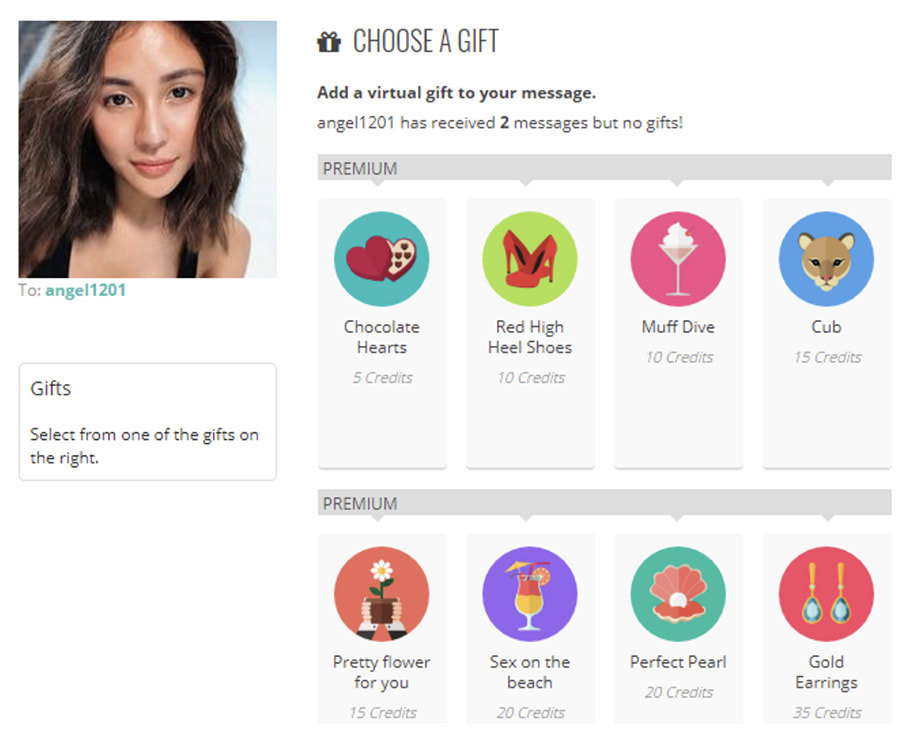 New Cougars/Cubs
You get to see new members, and it's a nice way to meet someone and guide them along if you are an experienced user. Or, perhaps, you can find both being new on the site a common thing that would make it easier to break the ice.
Find a Date Tonight!
If you're up to an express meeting, all you have to do is let everyone know that you are available tonight and find a person you would like to go out with. All it takes is a couple of clicks on your dashboard or the search page.
Blog
All those who are new to cougar life can get an introduction and some tips that will help them accelerate meeting new people and having nice experiences by reading the blog entries. That's neat since the company's social media pages seem to have been abandoned for several years.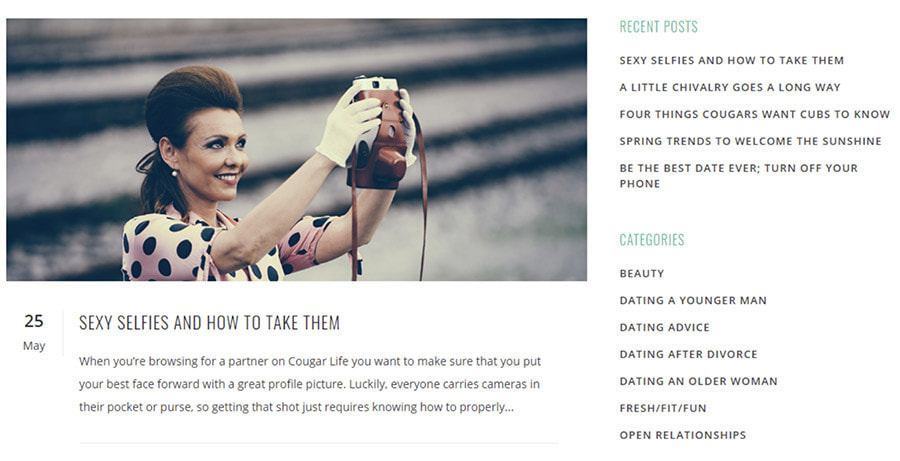 Cougar Life App
Does CougarLife work on mobile gadgets? Is there a dedicated app? These are crucial questions in our day and age, and there seems to be an app. I failed to find it in Google's Play Store or Apple Store. However, when buying a subscription, I did notice that you can pay $5 for a mobile experience. So, it seems this is the way to get an app. Which I did not do for two simple reasons.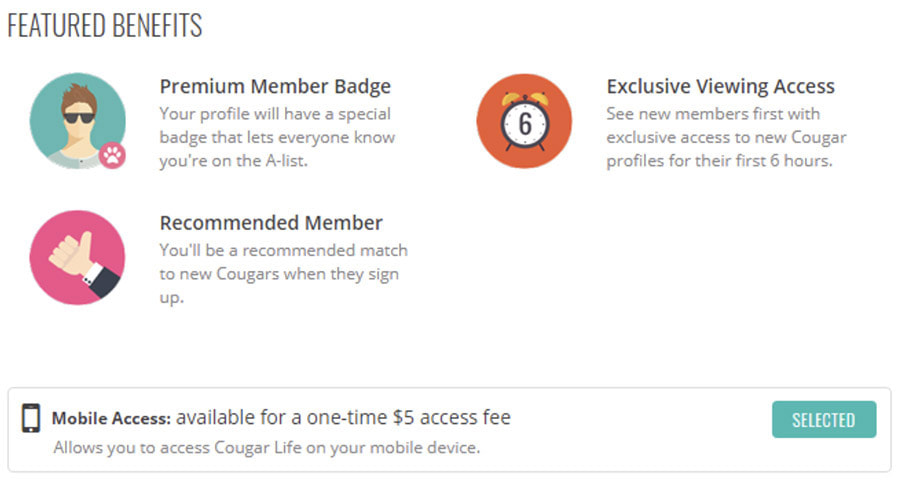 First, it's ridiculous to offer an app you have to pay for additionally, and one that doesn't even have any special features. Obviously, a lot of online interactions are done using phones nowadays, so not making it at least a part of the paid subscription is a bold move that won't score CougarLife positive points.
The second reason is I tried to access the site using the mobile browser first and found it to be well-optimized for on-the-go use. The fact that the site is simplistic in nature made it possible to fit everything perfectly on the small screen, making it perhaps even more convenient than a desktop version. So, it balances things out.
My Verdict
I've seen enough to sum up my cougarlife.com review, and I'm sure you would like to hear my verdict. It's a decent site for a specific type of relationship, and if you have been reluctant to try and date older women or younger men, depending on which one you are, it makes it easier to get into that sort of thing and experience the benefits. Both parties know what they came here for, and the site doesn't pile irrelevant features on your page. It has a small number of tools, but you will surely find a use for all of them.
The subscription seems inevitable if you're looking for more than just dipping your toe and analyzing possibilities. And if you order a subscription for a longer period, it's actually worth it. The site offers great mobile experience, and it's a joy to get around it. I would love them to add more special features in the future and take better care of fake accounts. Other than that, I had a positive experience and feel good about recommending it.